Houghton Bankruptcy Is The Latest Chapter In Publisher's Changes
03:06
Play
This article is more than 8 years old.
BOSTON — Houghton Mifflin Harcourt has been talking about it for awhile, and Monday it formally filed for Chapter 11 bankruptcy protection.
But company spokesman Josef Blumenfeld says neither customers nor its 3,800 worldwide employees will be affected.
"We have gone to great lengths to explain to all stakeholders that there will be no change to the way we're doing business," Blumfenfeld said. "It's business as usual here at Houghton Mifflin Harcourt."
Blumenfeld says the move helps Houghton eliminate more than $3 billion in debt and get on more solid financial footing. He also says Houghton has been working to transform its content into electronic form and it's still reeling from the 2008 economic downturn.
"Houghton Mifflin is certainly going through a transformation, as is all of the education industry," Blumenfeld said. "The economy is struggling in many instances, in many communities, and the purchasing power just hasn't returned yet."
"The entire publishing business is undergoing a revolution," said Boston University law professor Walter Miller.
Miller says it's tough for all textbook publishers, but especially for Houghton, which as been around since 1832 and is one of the country's leading K-12 educational publishers.
"It's not just Houghton Mifflin," Miller said. "Houghton Mifflin is such a solid company, it has been around so long. It published Ralph Waldo Emerson, among others, so it hits particularly hard when that happens."
But some analysts say Houghton has been having problems for years, especially after its merger with Harcourt in 2006 and then with electronic educational publisher Riverdeep in 2007.
Kathy Mickey, senior analyst with Simba Information, says there are several things at play: changes in publishing, yes, but also the shift toward new so-called "Common Core" education standards and Houghton's previous business decisions.
"This prepackaged bankruptcy for Houghton Mifflin Harcourt was a route that it had to take because of its specific financial situation," Mickey said. "It is not endemic of the publishing industry in and of itself."
Mickey says even though Houghton restructured two and a half years ago, this filing could be good news for the company because it contains $500 million in credit. Houghton expects to emerge from bankruptcy protection by the end of June.
This program aired on May 22, 2012.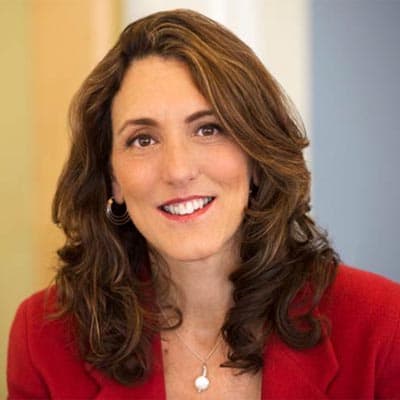 Deborah Becker Host/Reporter
Deborah Becker is a senior correspondent and host at WBUR. Her reporting focuses on mental health, criminal justice and education.