Global Budgets: Better Care, Consumers Wait To See Savings
This article is more than 9 years old.
Massachusetts is in the midst of a high-stakes experiment to control health care costs, based on the belief that changing the way we pay for care will cut costs and improve our health. Hospitals, doctors and insurers in Massachusetts are moving at a rapid pace into what are known as global payments, or sometimes global budgets. A study out today says there are signs that moving doctors into a global budget is good for patients, but the change isn't saving consumers any money yet.
One in five patients in Massachusetts is now under some kind of global payment. That means that hospitals and physician groups negotiate a budget for all the patients in their practice. Doctors are paid based on the number of patients in their care, not based on how many patients they see in a day or the number of tests they order. This change is sweeping across Massachusetts and being tested in pockets around the country. Blue Cross Blue Shield launched this experiment in Massachusetts in 2009. Michael Chernew, and a team of researchers at Harvard Medical School, looked at what happened in the first two years.
"We find in our study that the underlying medical spending fell and quality improved," says Chernew, "and ultimately I think that's what the system is striving towards."
The 11 physician groups and hospitals that joined in 2009 and 2010 did a better job than physicians in traditional medical contracts of making sure that patients received standard check-ups, cancer screening tests and other preventive care.
[module align="right" width="half" type="pull-quote"]'This is really the first time that people have shown you can save money even right away.' - Harvard economist David Cutler.[/module]
Overall, they trimmed spending by just under three percent. Chernew says these providers are delivering quality care for less money, but, "the real question is going to become, as the global budget gets tighter, can the groups continue this level of savings. I don't think we can tell the answer to that question after two years of analysis."
The main way doctors saved money was by sending patients to lower cost hospitals. This wasn't easy; many resisted the change. Doctors say the next stage, which is trying to eliminate care patients don't need, is even more difficult.
Gene Lindsey runs Atrius Health, which includes Harvard Vanguard doctors. He says doctors have many longstanding habits and practices, and talks about "getting them (doctors) to the place where they're actually able to see, 'Wow, it's wasteful to order a test that measures 10 things when I only needed to measure one.'"
Lindsey says he hopes doctors will realize that there is a cost for getting this information they don't need but, "that's relearning an approach to your craft."
The Blue Cross contract uses financial incentives to encourage doctors to make these changes. There are quality bonuses and extra payments so they can hire patient case managers and add more preventive services. But these additional payments are eating up all the savings so far. In fact the report says these global budget contracts are likely costing Blue Cross more right now than standard medical contracts.
Blue Cross Senior Vice President Dana Safran says the insurer did not expect to save money right away. "We understood that we would be buying something very different, that we would be buying these higher levels of quality and better outcomes that the study reports," says Safran, and "that we would be buying a system that is in the process of transforming itself to hold down the rate of growth in medical spending."
Safran says these doctors and hospitals in the study are on track to save consumers money towards the end of their five year contracts. Even though consumers are not seeing any savings yet, health care experts say the fact that doctors are saving money internally is significant.
"This is really the first time that people have shown you can save money even right away," says Harvard University economist David Cutler. "You then start to see some of the fundamental transformations that will save money down the road."
"One way or another health care spending growth will have to slow," says the report's author, Michael Chernew. If changing the way we pay for health care doesn't lead to better care and lower costs, then consumers will face much higher costs or doctors and hospitals can expect much lower fees. "We simply, as a state and a country, can't afford the levels of health care spending growth that we have historically experienced," says Chernew.
At the State House, lawmakers are negotiating the final elements of a bill that will encourage more doctors and hospitals to move to global payment contracts. The House chairman of the Joint Committee on Healthcare Financing, Steve Walsh, says he's encouraged by the report because it "confirms that there's a huge amount of savings to be achieved if you move away from fee for service."
Walsh says the legislature recognizes there are a number of alternative payments that can be used to build a better and cheaper health care system in the long run.
This program aired on July 11, 2012. The audio for this program is not available.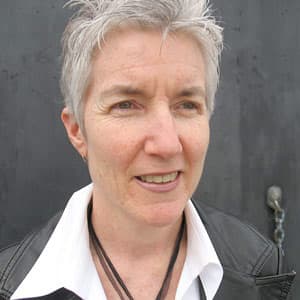 Martha Bebinger Reporter
Martha Bebinger covers health care and other general assignments for WBUR.