The Promising Alzheimer's Research You Didn't Hear About This Week
This article is more than 9 years old.
Alzheimer's disease got a bit clearer and a little less scary this week.
One Alzheimer's study received tons of press, but I thought another, less publicized story was equally interesting and perhaps of more short-term benefit.
As The New York Times reported on its front page, and others covered prominently as well, an Icelandic company has discovered a gene that appears to protect against Alzheimer's. The gene is rare, but the way it works suggests that drug companies are heading down the right path in developing a medication against beta amyloid, a protein implicated in Alzheimer's.
The research, published Thursday in the online version of the journal Nature, implies that the same mechanism might be behind normal aging in the brain, so that the same drug developed to treat Alzheimer's might help all of us avoid the memory losses of old age.
A second study published this week in the New England Journal of Medicine also suggests a major role for beta amyloid, and perhaps begins to explain why drugs against amyloid haven't worked so far. Alzheimer's, the new study suggests, begins at least a quarter century before its symptoms become obvious. It's possible, the study's authors say, that previous treatments didn't work because they were started too late, after too much damage had already been done to the brain.
This study, which lays out a timeline of the disease decades before symptoms are obvious, also suggests some markers that might be used to test the general population for the condition.
Right now, there is no test available to detect or even diagnose Alzheimer's in the vast majority of people. Having mileposts for the disease will help detect it early, when it may be easier to treat, and will help drug companies know – without waiting decades – whether their medications are changing the course of Alzheimer's.
"This study also sets up the infrastructure for prevention trials, because it tells us about how far out we ought to intervene," said Dr. John C. Morris, a distinguished professor of neurology at Washington University in St. Louis, and the senior author on the paper.
Starting drug treatments 25 years before symptoms occur "is too long for the kinds of drugs we're considering," he said. "Ten to 15 years out – that's when we can see indicators that the brain is damaged. We don't want to the brain damage to proceed, because if we wait it's very difficult to reverse that."
The one major caveat is that this study was conducted only in people with a rare inherited form of Alzheimer's that can strike in early middle-age. It's not yet clear whether the pace of Alzheimer's development is the same in people without these rare mutations, or if the same sequence of events still applies.
(The New York Times Magazine ran a story last month about families with this inherited form of Alzheimer's, and the research leads that are likely to come from studying them.)
What's so compelling about the new timeline is that it supports everything we already thought we knew about Alzheimer's, said Dr. Deborah Blacker, a professor of psychiatry at Harvard Medical School and director of the Gerontology Research Unit at Massachusetts General Hospital. "They didn't apply the model, they tested it and it looks like it fits," she said.
Doctors will now use the model to try to develop drugs to treat people – first with the genetic form of the disease, and later, others who are symptomless, but have early indicators of the disease.
Together, these two studies show that we're still a long way from reversing Alzheimer's, but we're starting to be able to peer inside what has been a big, scary black box, and dream up ways to dismantle it.
Karen Weintraub, a Cambridge-based health/science journalist, is a frequent contributor to CommonHealth.
This program aired on July 13, 2012. The audio for this program is not available.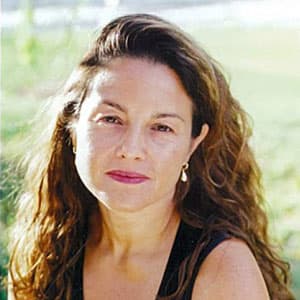 Rachel Zimmerman Health Reporter
Rachel Zimmerman previously reported on health and the intersection of health and business for Bostonomix.