Study: Rise In Serious Child Abuse Linked To Mortgage Foreclosures
This article is more than 9 years old.
Researchers in Philadelphia report a strong link between rates of hospital admissions for serious child abuse and local mortgage foreclosures.
The new analysis from the PolicyLab at Children's Hospital of Philadelphia stands in contrast to other national statistics that show child abuse overall has declined. It also raises red flags about how well social service agencies and others are protecting vulnerable children, particularly in regions hard-hit by the recession.
The study, which reviewed hospital data over a 10-year-period, from 2000-2009, included 11,822 admissions for physical abuse of children under 6 years old.
From the news release:
The study, published in the journal Pediatrics, found a strong relationship between the rate of child physical abuse and local mortgage foreclosures, which have been a hallmark of the recent recession. The CHOP findings, based on data from 38 children's hospitals, contradict national child welfare data, which show a decline in child physical abuse over the same period...

According to the study, overall physical abuse increased by 0.79 percent, and traumatic brain injury increased by 3 percent per year between 2000 and 2009, while overall injury rates fell by 0.8 percent per year over the same time period. The researchers found that each 1 percent increase in 90-day mortgage delinquencies over a one-year period was associated with a 3 percent increase in hospital admissions due to child physical abuse and a 5 percent increase in admissions due to traumatic brain injury suspected to be child abuse. (My bold.)
Pediatrician Joanne Wood, the lead author of the study and an attending physician at CHOP said she and colleagues embarked on the study after hearing stories from other doctors around the country about increases in serious child abuse cases — including children with traumatic brain injuries, fractures and other injuries requiring hospitalization.
Despite national child welfare data that shows a decline in physical abuse cases — both serious and more minor — over the same 10-year period, Wood said the CHOP study found a strong link between home foreclosures around large pediatric hospitals and child abuse cases in the same areas.
"I think the implications are that we need to do a better job of using data to get a clearer idea of child abuse rates in the country so we can more effectively direct prevention efforts," she said. "One of the potential implications is identifying areas undergoing a lot of economic stress and targeting resources to support families in those areas."
Wood added that while there's a long history of research showing an increased risk for child abuse when poverty and economic stress are pervasive, the latest study suggests that providers at all levels need to gain a deeper understanding of the profound stress of housing insecurity and how it effects families.
The work, she said, also underscores the need for child welfare agencies and hospitals to share data for a clearer picture of child abuse rates around the country and ultimately for more targeted prevention and intervention strategies.
As a pediatrician, she said, "I can be more aware of this and ask families how they're doing and what kind of economic stress they're under and refer them to appropriate preventative services."
This program aired on July 17, 2012. The audio for this program is not available.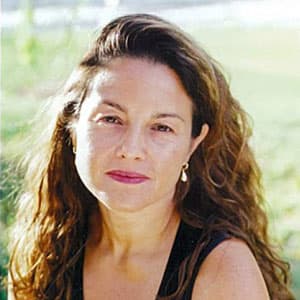 Rachel Zimmerman Health Reporter
Rachel Zimmerman previously reported on health and the intersection of health and business for Bostonomix.