Comparing 'Lone Wolves': Holmes And Ferdaus
04:53
Play
This article is more than 8 years old.
One defendant is charged with the murder of 12 people in Colorado. Another, here in Massachusetts, is charged with attempting to blow up the Pentagon and the U.S. Capitol.
One of them was never on any law enforcement radar. The other was accompanied the whole way by undercover agents. And some counter-terrorism experts say comparisons of the two cases raise troubling questions.
On Friday afternoon, Assistant U.S. Attorney Jack Pirozzolo stood outside the federal courthouse in Boston and seemed to precisely characterize the case of alleged Colorado killer James Holmes.
"One of the things that is becoming an increasing part of our mission is to identify, contain, and then bring to justice those lone wolves who would do harm," he said.
But Pirozzolo was not talking about Holmes. He was talking about Rezwan Ferdaus, who'd just plead guilty to attempting to fly remote-controlled planes into federal buildings. The public had never been in danger from that plot because undercover FBI employees had funded and facilitated Ferdaus from the start.
"If Rezwan Ferdaus had tried to buy 6,000 rounds of ammunition, would he have been able to do it without law enforcement being all over him?"
"In the case of Ferdaus, what I would say is, 'Please consider what did not happen here.' No one was hurt," Pirozzolo added.
Not here. But in Aurora, Colo., many were hurt or killed because someone bought an assault rifle, two automatics, a shotgun and 6,000 rounds of ammunition without ever showing up on the radar of law enforcement.
"I think the situation is absurd," said James Bamford, an expert on the National Security Agency and worldwide eavesdropping since 9/11. His latest book is called "Shadow Factory."
"The NSA and the FBI have enormous capabilities to eavesdrop on communications, not just targeted people, but on information such as data mining," Bamford said. "But it doesn't seem they focus on people who purchase large quantities of ammunition."
Back in Massachusetts, the Joint Terrorism Task Force spent nearly a year creating the opportunity for Ferdaus to commit a crime. But sting operations create the danger that real criminals will slip by because agents are concentrating on potential criminals who may never do anything on their own, says terrorism expert Carlo Boccia.
I ask Boccia: "If Rezwan Ferdaus had tried to buy 6,000 rounds of ammunition, would he have been able to do it without law enforcement being all over him?"
"That's a good question," Boccia said. And he doesn't have a quick answer. But Bamford does.
"I think if Holmes had a Muslim name he would have come into a great deal of attention with a lot less purchases," Bamford said.
To be sure, Holmes fits the description of "a lone wolf" far better than Ferdaus, says Boccia.
"The quintessential example of the lone wolf is the suicide bomber who decides on his own to make a statement, walks into a public place, and pushes a button — that's a lone wolf."
By comparison, if Ferdaus was ever a lone wolf, he certainly didn't have a full set of teeth. This was not a DIY job: Ferdaus got the model plane, the rent for his warehouse, his travel expenses, bombs and guns all from his fake al-Qaida friends from the FBI.
"I am concerned about the cases that have been brought," of which the Ferdaus case is an example, says historian David Kaiser, of the Naval War College and a visiting professor at Williams College.
"It really isn't clear that the defendant ever would have done anything, nor even thought about doing very much had it not been for the role of FBI informants," Kaiser said.
Kaiser says it's unlikely that Holmes could have been detected earlier given the absence of reporting requirements for those who sell ammunition.
But Boccia says the Colorado case underlines the need for more intelligent intelligence-gathering and priorities that extend beyond stings.
That a lone wolf could buy 6,000 rounds of ammunition over the Internet a decade after 9/11 and go unnoticed is a big exclamation mark.
This program aired on July 24, 2012.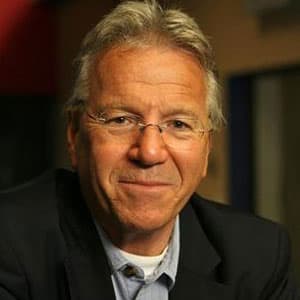 David Boeri Senior Reporter
Now retired, David Boeri was a senior reporter at WBUR.