Measuring Hospital Performance: If You Die, You Don't Check Back In
This article is more than 9 years old.
Here's a surefire way to avoid going back to the hospital: Die. And here's the paradox: Say you were just treated at a given hospital for, oh, heart failure, and sent home. Under current federal metrics, you may actually make that hospital look better by dying than by checking back in.
Ah, the complexities of measuring health care performance! NPR and Kaiser Health News discuss them in When Going Back To The Hospital Is Good News:
No one wants to be readmitted to a hospital, but it does beat one alternative: death.

As Medicare prepares to start punishing hospitals with higher than expected readmission rates, new government data show that some hospitals with high readmissions are actually doing a better job than most in keeping Medicare patients alive.

Beth Israel Deaconess Medical Center in Boston and Olympia Medical Center in Los Angeles both had higher than average readmission rates for all three conditions that Medicare tracks publicly: heart attack, heart failure and pneumonia.

But Beth Israel Deaconess and Olympia also had lower rates of mortality within 30 days of discharge for patients with all three of these conditions, according to the latest data published last week on Medicare's Hospital Compare website.
I asked Dr. Kenneth Sands, senior vice president for health care quality at Beth Israel Deaconess Medical Center, to comment.
"There is definitely an observed national phenomenon where there are hospitals that are under-performers by the measure of readmission while being an overachiever in the area of mortality," he said. "And Beth Israel Deaconess illustrates that in the extreme, in that we are consistently below average in terms of readmission rates but consistently better than average in mortality.
"We obviously are happier that we are good at keeping people alive than at keeping them from being readmitted, and we wish that there were the same paymet incentives placed on mortality as there are on readmissions. But in fact the weighting of the current payment incentives is more toward readmission rates, and that's what has gotten to be the source of more attention."
What, I asked, are we to make of hospitals like Beth Israel that have relatively high readmission rates but also relatively good mortality rates? Does that reflect a style of care that leans more toward hospital use? More of a "better safe than sorry" attitude?
It's complex and not completely understood, Dr. Sands said, but "it probably does have something to do with the threshold by which patients are chosen to be readmitted, and the degree to which an institution is willing to take patients back in."
Both readmission rates and mortality rates are publicly available on Medicare's Hospital Compare site. What does this higher-readmissions-lower-mortality phenomenon mean for patients who are hospital-shopping? Should they be sure to look at both rates?
"My advice to people hospital-shopping would be to ask good questions of their clinicians in a number of different domains," Dr. Sands said. "That might include mortality. It might include readmissions. It might include patient satisfaction. I think these are all measures of system performance as much as measures that a single individual can use to make decisions about hospital care."
For example, he said, if you have pneumonia, you may want to check a hospital's record not just on pneumonia but on heart attack and heart failure as well. You're looking overall at whether "this seems to be a hospital that does a good job at some number of important measures of quality, and therefore I assume they'll do a good job with me."
The readmissions paradox is expected to be temporary. NPR/KHN report:
"Starting in October 2013, Medicare plans to take mortality rates into account when reimbursing hospitals under its so-called value-based purchasing formula. Mortality rates will initially count for 25 percent of the bonuses or penalties hospitals will receive, with the rest determined by patient ratings and measures showing how often hospitals followed basic clinical care guidelines."
Policy addicts, any comments? Suggestions for hospital-shoppers?
This program aired on July 24, 2012. The audio for this program is not available.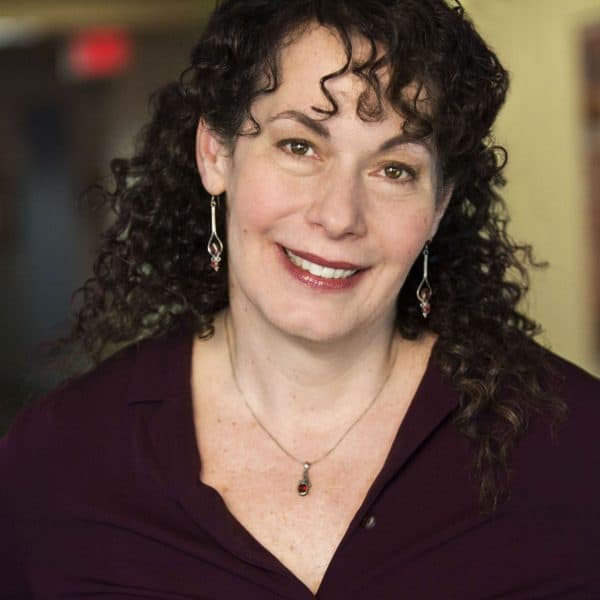 Carey Goldberg Editor, CommonHealth
Carey Goldberg is the editor of WBUR's CommonHealth section.