Lynn Officials Credit Lab Program For Students' Science Bump
04:46
Play
This article is more than 8 years old.
When school starts in Lynn Wednesday, all of the city's elementary school students will work with a new science program that's already had some surprising results.
The program, called "KnowAtom," replaces traditional lectures with science experiments that students work on in teams. When the program was used in one under-performing Lynn elementary school a few years ago, the students made dramatic, and almost immediate, gains on standardized science tests.
Helen Mihos, the principal of Lynn's Lincoln-Thompson Elementary School, says she's certain that KnowAtom is behind a 25 percentage point increase in her fifth grade MCAS scores in just one year.
"The change has been drastic," Mihos said. "That is the only change that we have made in science. Can I attribute it to my staff? Yes. Can I attribute it to trying to be better at what we do? Yes. But the catalyst in it is KnowAtom."
So how does KnowAtom work?
 
Essentially the program is a series of hands-on science experiments that students do in teams. New experiment kits are sent to teachers every two weeks. These experiments — whether the kids realize it or not — illustrate the fundamental concepts of the Massachusetts educational framework.
Recently, we watched as fifth-grade teacher Gerald Belliveau instructed students on an electric circuit experiment. The kids were engaged and playful, yet serious as they worked.
Belliveau says not only is the teamwork among students important, but what helps is understanding that the scientific process means to keep trying until you figure it out.
"Whenever we get a box from KnowAtom, they can't wait to open it up," Belliveau said. "I have to store them in my closet to make sure the kids don't go through it because they want to know what's next.
"They eat up everything," he added. "We keep doing the scientific method, the engineering process, drawing the diagrams and prototypes. If they fail, they don't get frustrated — they go right back and try to do it again and build it the right way."
And for one 10-year-old, Sophie, it works: "If it's only in a book you're not going to make it," she said. "When you do science you have to think if your hypothesis is true or not. You just don't want it from a computer."
KnowAtom is the brainchild of former high school math teacher Francis Vigeant. He left teaching five years ago to be able to reach more students than just one teacher can.
"I think that the students that I had didn't realize the tools that they had to build a life for themselves," Vigeant said. "So for me, the mission really is to use science and engineering as a tool to engage students to have them unlock their potential."
Vigeant gets emotional when he explains that his motivation is personal, as well.
"I went to Lowell Public Schools. I'm from a single-parent family," he said. "Then I was a high school math teacher and my students, they were dealing with a lot of stuff. I could identify with some of those struggles and I felt that I could do more for them. It's one of those things where you need a lifeboat, you know."
The lifeboat known as KnowAtom costs on average $5 per student each month. Until now, Lynn officials have received grant and corporate money to pay for KnowAtom.
The program will be in place in all Lynn elementary schools and one city middle school this school year. They're among the 31 Massachusetts schools that will be using KnowAtom this fall, in the hopes that by spring there will be big gains in their MCAS results.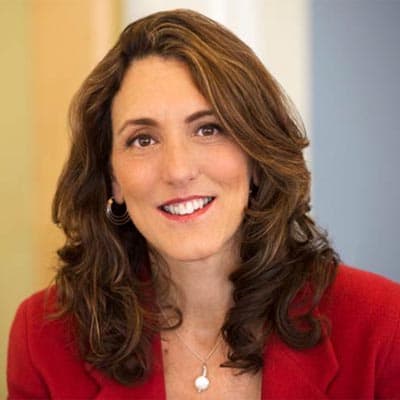 Deborah Becker Host/Reporter
Deborah Becker is a senior correspondent and host at WBUR. Her reporting focuses on mental health, criminal justice and education.