Has The Red Sox Home Sellout Streak Outlived Its Value?
02:19
Play
This article is more than 8 years old.
The Boston Red Sox are hoping for some home cooking Friday after losing eight of nine on the road. There are no pitchforks waiting for them at Fenway Park, though. Most fans have given up after a disastrous season.
Boston opened the year with the third-highest payroll in baseball: $173 million. Now the Sox are barely out of last place in their division.
Even so, Fenway Park is still somehow selling out. Friday night would be the 783rd game in a row, a major league sports record. It got us thinking: What's a sellout streak worth anyway?
"It's gotten so bad, so quickly, in so many ways," said Sox fan Jeff Werner. "It's literally like a train wreck."
Werner says the only bright spot in this dismal season is that after seven years on the waiting list, he's finally been offered a ticket package. It's diehard fans like Werner that keep the home sellout record going. And that has been worth a lot to the Red Sox.
"The sellout streak creates a sensation," said Andrew Zimbalist, a sports economist at Smith College in Northampton. "An image of: This is a hot ticket, this is a place you want to be. Aren't you a lucky person to have one of the scarce tickets to a Red Sox game?"
That increased demand help keeps sales strong. When the Cleveland Indians' sellout streak ended at 455 games, attendance crashed. Even so, the enduring Red Sox sellouts have come under fire. There were rows of open seats at the last home game.
"We understand that the literal sense of the word, people may assume there's not one ticket to be had," said Sam Kennedy, the Red Sox' vice president of operations. "But that's not the case."
The Red Sox call it a sellout even if somebody bought a ticket but doesn't show up. And the team counts tickets it donates to charity, even if they go unused.
Many fans say the streak seems dubious. Zimbalist wonders if it has outlived its value.
"I imagine that the ownership of the Red Sox would not be at all disappointed if they were able to announce that the sellout streak had ended," Zimbalist said.
After all, the Red Sox have one of the smallest ballparks in Major League Baseball. A cap on supply makes it easier to create pent-up demand. All the Red Sox have to do is sign some exciting new players in the offseason, and it shouldn't be that hard to fill the stands again.
And, like the team, start a new streak from scratch.
This program aired on September 7, 2012.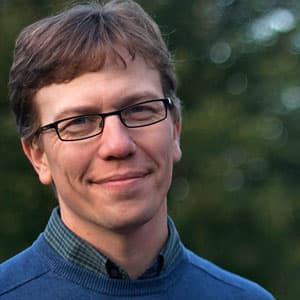 Curt Nickisch Business & Technology Reporter
Curt Nickisch was formerly WBUR's business and technology reporter.