Study: Doctors With More Empathy Have Patients With Better Outcomes, Fewer Complications
This article is more than 8 years old.
It found that diabetics whose doctors were more empathic fared better clinically and had fewer medical complications. The study doesn't get into the why of things. But it suggests that the unique bond between patients and their doctors goes far beyond prescriptions and blood pressure checks.
The news release explains:
Patients of doctors who are more empathic have better outcomes and fewer complications, concludes a large, empirical study by a team of Thomas Jefferson University and Italian researchers who evaluated relationships between physician empathy and clinical outcomes among 20,961 diabetic patients and 242 physicians in Italy.

The study was published in the September 2012 issue of Academic Medicine, and serves as a follow up to a smaller study published in the same journal in March 2011 from Thomas Jefferson University investigating physician empathy and its impact on patient outcomes. That study included 891 diabetic patients and 29 physicians and concluded similar findings: patients of physicians with high empathy scores had better clinical outcomes than patients of other physicians with lower scores.

"This new, large-scale research study has confirmed that empathic physician-patient relationships is an important factor in positive outcomes," said Mohammadreza Hojat, Ph.D., research professor, Department of Psychiatry and Human Behavior; and director, Jefferson Longitudinal Study of Medical Education in the Center for Research in Medical Education and Health Care at Jefferson Medical College. "It takes our hypothesis one step further. Compared to our initial study, it has a much larger number of patients and physicians, a different tangible clinical outcome, hospital admission for acute metabolic complications, and a cross-cultural feature that will allow for generalization of the findings in different cultures, and different health care systems."

Participants in this study were 20,961 diabetic patients from a population of over 284,000 adult patients in the Local Health Authority, Parma, Italy, enrolled with one of 242 primary care physicians.

Researchers used the Jefferson Scale of Empathy (JSE) – developed in 2001 as an instrument to measure empathy in the context of medical education and patient care. This validated instrument relies on the definition of empathy in the context of patient care as a predominately cognitive attribute that involves an understanding of patient's concerns, pain, and suffering, and an intention to help. The scale includes 20 items answered on a seven-point Likert-type scale (strongly agree = 7, strongly disagree = 1). The 242 physicians completed the JSE.

In the 2011 study, to measure how a physician's empathy impacted a diabetic patient's treatment outcomes, the researchers used the results of two medical tests: the hemoglobin A1c test and cholesterol levels measurements. They found a direct association between a higher physician JSE score and a better control of patients' hemoglobin A1c and cholesterol level.

Here, researchers sought a different tangible clinical outcome. The presence of acute metabolic complications among diabetic patients, including hyperosmolar state, diabetic ketoacides, and coma, for patients who were hospitalized in 2009 was used as the outcome measure. Acute metabolic complications were used because they require hospitalization, can develop rather quickly, and their prevention is more likely to be influenced by the primary care physicians.

A total of 123 patients were hospitalized because of acute metabolic complications in 2009. Results showed that physicians in the higher empathy score group had a lower rate of patients with acute metabolic complications. For example, physicians with higher empathy levels had 29 (out of 7,224) patients admitted to the hospital, whereas physicians with lower levels had 42 (out of 6,434) patients.

There are many factors that add to the strength of the study. Firstly, because of universal health care coverage in Italy, there is no confounding effect of difference in insurance, lack of insurance or financial barriers to access care.
Doctor-patient relationships can be fraught. But as Dr. Annie Brewster wrote in a recent, hugely popular essay on her own struggle (which ultimately led to her rejecting her doctors advice) the deep desire for a compassionate physician who truly sees and understands the whole patient is central to any therapeutic bond:
...as a patient with Multiple Sclerosis, I find myself in an unfamiliar role. I am deliberately choosing to ignore my doctors advice. He wants me to be on medication, but I quit a month ago. While I trust that I am doing the right thing, I can't help but feel that I am a "bad" patient, a disappointment. Undoubtedly, part of this is due to my neurotic, overachiever tendencies. My doctor has not reprimanded me. He has simply made his opinion clear, as he should. Still, I sense a subtle disapproval and I feel misunderstood and boxed in, like he doesn't really see the whole me. (My bold.)
Annie will be on Radio Boston today discussing her story. Check out the show on WBUR at 3.
This program aired on September 11, 2012. The audio for this program is not available.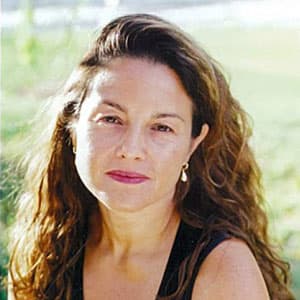 Rachel Zimmerman Health Reporter
Rachel Zimmerman previously reported on health and the intersection of health and business for Bostonomix.