Quality The Concern As Boston Unveils School Assignment Plans
03:01
Play
This article is more than 9 years old.
Boston families are digesting the details of the School Department's proposals to overhaul student assignments. On Monday night, officials unveiled five potential models that would change the process Boston Public Schools has used for decades.
The current three-zone system, in effect since 1989, would be eliminated. The five models unveiled Monday are for students in grades K-8. All high schools will remain citywide.
Assistant Schools Superintendent Michael Goar* said one model would include no zones.
"Purely based on where students live, you will go to [the] school that is closest to you," Goar said. "If there are no seats available in that school, you will go to the next closest school."
Other proposed plans would have 23 zones, 11 or nine. The one with the least number would split the city into six zones.
At the meeting Monday, parents were of mixed opinions about the proposals' impact, including the lack of choice in some plans, saying their primary concern is quality.
Stephanie Shapiro Berkson lives in the South End, and her child attends the Edison School in Brighton, six miles away.
"The first two options of no zones and 23 zones, I think, are a terrible way to go, even though my child goes six miles away," Shapiro Berkson said, "because it looks like equity and diversity are not possible with those options."
Those two options would mean the greatest savings in terms of transportation costs for a city that spends about $81 million a year on busing. But some noted that the new plans would not address the fact that Boston provides transportation to parochial and charter schools.
The overwhelming sentiment was concern about the quality of schools.
"Most important to me is that students have access to great education, all the students in the city here," said Craig Galvin, of Dorchester, who has two children in Boston schools. "That's the most important thing to me and I want to make sure that every student is reached."
The next phase in the process will include a series of community meetings with a goal of reaching residents in every part of the city. The first will take place on Thursday night, and the forums will continue into next week.
Meanwhile, the special advisory committee that received the proposals Monday night is expected to make a recommendation by November to the School Committee. The committee could make a final decision in December.
The earliest the changes could go into effect is in the fall of 2014.

---
Correction: An earlier version of this post misspelled Michael Goar's last name.
This program aired on September 25, 2012.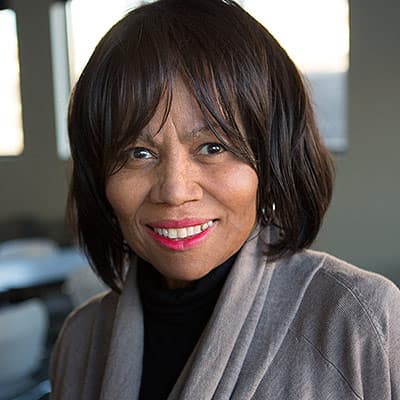 Delores Handy Reporter
Delores Handy was formerly a host and reporter at WBUR.