Mass. Voters Approve Medical Marijuana
This article is more than 8 years old.
Patients in Massachusetts who suffer from painful, debilitating medical conditions can now legally use marijuana to ease their symptoms.
Voters by a wide margin approved "Question 3" which eliminates state criminal and civil penalties for medical use of marijuana by certain patients.
Under the law, which takes effect January 1, any patient diagnosed with a "debilitating medical condition," including cancer, glaucoma, HIV-AIDS, hepatitis C, Crohn's or Parkinson's disease, ALS or multiple sclerosis can legally use marijuana medicinally as long as the patient obtains a legitimate written certificate from his or her doctor.
Matthew Allen, a medical marijuana supporter with the Massachusetts Patient Advocacy Alliance wrote in an email:
"We are thrilled that the Commonwealth of Massachusetts passed Question 3. We are privileged to join seventeen other states, including Connecticut, Rhode Island, Maine and Vermont in giving safe access to a medicine that will help thousands of patients across the state. Medical marijuana has been proven highly effective for those suffering from debilitating illnesses, such as, cancer, multiple sclerosis and neuropathic pain. It has been used as a pain management tool, an appetite stimulant, a way to decrease nausea and vomiting, a muscle relaxant and an alternative to heavy prescription painkillers. The winners tonight are the patients who have been suffering and finally have the treatment option they have been waiting for. Massachusetts voters should be proud that they passed the safest medical marijuana law in the country while supporting compassion for patients in need."
Under the new Mass. law, patients can possess up to a 60-day-supply of marijuana for their own personal medical use. (How much that is, exactly, will have to be determined by the state Department of Public Health.)
The law also allows "non-profit medical marijuana treatment centers to grow, process and provide marijuana to patients or their caregivers." Such treatment centers would have to apply for a DPH registration, pay a fee and identify where the pot would be grown, cultivated or stored and submit a plan for all of these logistics.
By 2013, the law says, there could be no more than 35 treatment centers around the state with no more than 5 centers in each county. After that, DPH could modify those numbers.
Supporters of the law argued that legalizing medical marijuana would ease the suffering of thousands of people with terribly painful and debilitating diseases. They point to research showing that marijuana can be beneficial in a number of areas, including pain relief, nausea and seizures.
Neuropsychologist Peter Hayashi, a 56-year-old from Newton, suffered a severe shoulder injury with chronic, debilitating nerve pain that didn't respond to painkillers, massage or other pain management techniques. Now a strong proponent of medical marijuana, Hayashi told The Associated Press: ''Medical marijuana gives me a type of pain relief that I have not gotten from any other medication.''
But opponents of the law said the measure was vulnerable to abuse and fraud and would allow almost anyone to grow pot in their backyard or operate a neighborhood "pot shop." Dr. Jay Broadhurst, of Acton, opposing Question 3 wrote: "We do not need 35 pot shops to serve the less than 1% truly in need of medical marijuana in Massachusetts. There is already a marijuana pill available for prescription (Marinol). Other marijuana medication will be available in pharmacies soon."
The Massachusetts Medical Society also opposed the measure, arguing that marijuana's clinical effectiveness hasn't been proven through rigorous scientific testing. In a statement issued after the measure passed MMS president, Richard Aghababian, M.D. said:
"Despite the vote, the Massachusetts Medical Society continues to assert that marijuana has not been proven to be medicine. It has not been subjected to the same rigorous testing and trials as other drugs approved by the Federal Drug Administration and used every day in practice by physicians. We have asked the Drug Enforcement Administration to reclassify marijuana so that research and clinical trials can determine whether or not it has medical value. Until its effectiveness is proven clinically and accepted by the FDA, we urge physicians to refrain from recommending it to their patients. Above all, the prescribing of drugs by a physician should be based on clinical and medical evidence, not by popular vote. Further, we will closely monitor the impact of this law and will not hesitate to recommend changes if necessary."
Polls published as recently as this week showed strong support for the medical marijuana measure, though opinions tended to split along lines of party affiliation, age and education. A poll conducted by Western New England University Polling Institute found:
Seventy-three percent of Democrats support the idea, compared to 55 percent of Republicans and independents.

Support also is greater among younger voters. Eighty-six percent of likely voters ages 18 to 34 back the use of marijuana for medical purposes, while the same is true of 64 percent of voters ages 35 to 49, 59 percent of voters ages 50 to 64, and 52 percent of voters age 65 and over.

In terms of education, voters with college degrees were most likely to support legalizing medical marijuana, with 67 percent backing the idea. Fifty-nine percent of likely voters with some college support the measure, and 49 percent of voters with a high school diploma or less back the proposal.

Public sentiment about the issue has not changed significantly since the Polling Institute last measured opinions about medical marijuana in its May 29-31 survey. Sixty-three percent of all registered voters in the latest survey support legalizing medical marijuana, compared to 64 percent of registered voters in the May 29-31 survey.
The opposition was significantly outspent. According to ballot question reports on the Mass. Secretary of State website, opponents of the measure raised only about $5,000 compared to about $1 million raised by supporters.

Already, 17 states and Washington D.C. have legalized medical marijuana, according to the site, Procon.org.
In the end, it seems, voters basically felt that for adults in pain, smoking a little pot wasn't such a bad thing. As journalist Judy Foreman wrote here last week, marijuana really is pretty safe in this context:
Although the government has stymied marijuana research in this country, there has been significant research from other countries on the risks and benefits of inhaled marijuana.

Marijuana used alone is actually remarkably safe, in part because, unlike other drugs, including opioids, it does not cause respiratory depression.

In fact, there are simply no deaths – zero – from marijuana alone, according to the federal Centers for Disease Control and Prevention. This is in stark contrast to deaths from alcohol (80,000 a year), tobacco (443,000 a year), even NSAIDS, non-steroidal anti-inflammatory drugs, which kill an estimated 7,000 to 10,000 American adults every year.

Marijuana used alone is actually remarkably safe, in part because, unlike other drugs, including opioids, it does not cause respiratory depression.

Nor does marijuana seem to be the "gateway" drug that opponents claim it to be. A 1999 report from the Institute of Medicine, part of the National Academy of Sciences, found that marijuana is not the substance that gets teenagers on the road to substance abuse – underage tobacco and alcohol use are.
Here's more of the law's fine print:
A treatment center's personnel would have to register with DPH before working or volunteering at the center, be at least 21 years old, and have no felony drug convictions. In 2013, there could be no more than 35 treatment centers, with at least one but not more than five centers in each county. In later years, DPH could modify the number of centers.

The proposed law would require DPH to issue a cultivation registration to a qualifying patient whose access to a treatment center is limited by financial hardship, physical inability to access reasonable transportation, or distance. This would allow the patient or caregiver to grow only enough plants, in a closed, locked facility, for a 60-day supply of marijuana for the patient's own use.

DPH could revoke any registration for a willful violation of the proposed law. Fraudulent use of a DPH registration could be punished by up to six months in a house of correction or a fine of up to $500, and fraudulent use of a registration for the sale, distribution, or trafficking of marijuana for non-medical use for profit could be punished by up to five years in state prison or by two and one-half years in a house of correction.

The proposed law would (1) not give immunity under federal law or obstruct federal enforcement of federal law; (2) not supersede Massachusetts laws prohibiting possession, cultivation, or sale of marijuana for nonmedical purposes; (3) not allow the operation of a motor vehicle, boat, or aircraft while under the influence of marijuana; (4) not require any health insurer or government entity to reimburse for the costs of the medical use of marijuana; (5) not require any health care professional to authorize the medical use of marijuana; (6) not require any accommodation of the medical use of marijuana in any workplace, school bus or grounds, youth center, or correctional facility; and (7) not require any accommodation of smoking marijuana in any public place.

The proposed law would take effect January 1, 2013, and states that if any of its part were declared invalid, the other parts would stay in effect.
This program aired on November 6, 2012. The audio for this program is not available.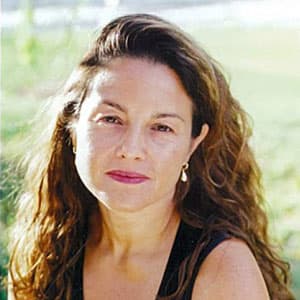 Rachel Zimmerman Health Reporter
Rachel Zimmerman previously reported on health and the intersection of health and business for Bostonomix.