Boston Mayor Menino Transferred To Rehab Hospital
02:28
Play
This article is more than 8 years old.
It's turning out to be a slow recuperation for Boston Mayor Thomas Menino.
After spending a month at Brigham and Women's Hospital, the mayor on Monday was moved to a rehabilitation center.
It's unclear how long he'll be there, before he can return home. But aides to Menino say he is doing fine and continues to do his job.
The mayor has been hospitalized since Oct. 26, when he cut short a vacation to Italy due to illness.
When he entered the hospital, he was diagnosed with a blood clot in his lung. He was also suffering a viral infection. In other words, the mayor was a very sick man.
His doctor, Charles Morris, said during a news conference Monday that Menino has been hospitalized so long because of a complication — a compression fracture in his back.
"While he initially responded to our interventions and was getting stronger and better, his pain worsened, which required further diagnostic testing and investigation," Morris said.
It turns out the mayor had an infection in his lower back. He also has Type 2 diabetes. The diabetes is one factor that may have contributed to the infection.
Doctors say the mayor is improving, but Morris is unsure how long Menino will have stay at Spaulding Rehabilitation Hospital.
"With any patient who's been in the hospital for this duration of time and received a lot of therapies for several different medical problems, he needs now to focus on getting his strength back," Morris said.
At Spaulding, the mayor will receive help with lifestyle change, including exercise, weight and diet.
Despite his ongoing treatment, aides say the mayor continues to manage all city business.
His spokeswoman, Dot Joyce, said what most disappoints Menino is that he cannot take part in holiday events, like tree lightings.
"His care comes first, so we're trying to make sure that he stays focused on that, as well as the business at hand of the city," Joyce said. "So it's a tight schedule we're running, but he's able to juggle."
She added: "He's a little disappointed, obviously, that he is not able to do what he normally does around this time of the year. But, his spirits are good, and ... he feels himself improving, so that's good news."
Aides are refusing to comment on whether Menino plans to run for re-election next year. His doctor said there's no health concern that would stop him.
This post was updated with All Things Considered feature content.
This article was originally published on November 26, 2012.
This program aired on November 26, 2012.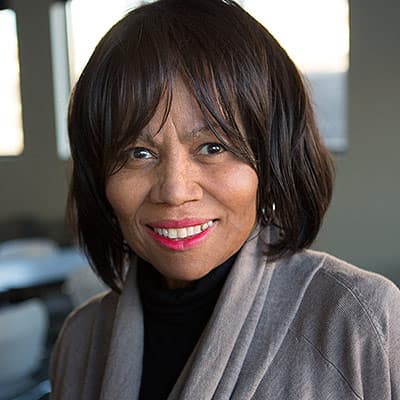 Delores Handy Reporter
Delores Handy was formerly a host and reporter at WBUR.