Ex-Mass. Treasurer Cahill: Ads Were For 'Best Interest' Of Lottery
04:12
Play
This article is more than 8 years old.
Former state Treasurer Timothy Cahill testified Thursday that he approved taxpayer-funded state lottery ads to leave the lottery in "as good a shape" as when he took office.
Cahill, who oversaw the Massachusetts State Lottery as treasurer, is accused of using the ads to boost his unsuccessful bid for governor in 2010. He faces up to five years in jail if convicted under a state law being used for the first time.
Protecting The Lottery
Cahill's independent run for governor two years ago had demonstrated he was not a viable candidate — he ran a distant third. But on the 17th day of his trial, Cahill took the stand to prove he was a viable defendant, and an innocent one.
"[The ads] were for the best interest of the lottery," Cahill testified. "They were there to drive sales and to leave the lottery in the best shape and as good a shape as I found it."
Under the gentle questioning of his attorney, Jeffrey Denner, like a father guiding his son on training wheels, Cahill set out his consistent defense. He told the courtroom that those media ads in September and October of 2010, promoting the lottery while he was running for governor, were necessitated by negative outside advertising launched by the Republican Governors Association to take Cahill out of the race for governor.
"I knew how vicious those attacks were," Cahill said.
The outside attacks stated that Cahill's management of the lottery "didn't pass the sniff test." Cahill testified that his "fiduciary" responsibility as treasurer was to protect the integrity of the lottery and boost diminishing revenues.
"I think we had taken a hit with our brand," he said.
The two prosecutors, both named O'Brien, are unrelated save for their contention that the lottery's promotional ads were put up to boost Cahill's campaign and were devised by the Cahill campaign, not the Massachusetts State Lottery. But the prosecutors could only watch from the sidelines as Cahill answered his lawyer's questions.
"My image and likeness never appeared in any lottery ad," Cahill said.
That's a line the defense has elicited from almost every witness, with a tacit suggestion: How much of a political advantage could Cahill have gained if those ads didn't show his face, give him a name, or use his voice? And Cahill presented himself as just following the lead of the lottery's own executive director and others inside the treasury in running the promotional ad.
"Whatever they decide is fine with me. Whatever ads they want to do, whatever script they want to approve, I don't have time, I trust you guys," Cahill said. "Just have them do it."
Emails play a big role in the prosecution's case. At one point of Cahill's testimony, he added, "I didn't always read emails." Before the lottery launched its $1.5 million ad campaign, Cahill said he knew he would be accused of using the ads for personal politics and reassured his chief of staff.
"I remember saying to him, 'Whatever I do I'll be criticized for. I just want to do the right thing by the lottery,' " Cahill testified. "Everyone always wants to criticize a politicians motives when they do something, and I was used to that."
Being used to criticism, Cahill must expect he'll be subjected to an assault of it when the prosecutors relegated to the sidelines Thursday take the offensive during cross-examination Friday morning.
This post was updated with the Morning Edition feature version. 
This article was originally published on November 29, 2012.
This program aired on November 29, 2012.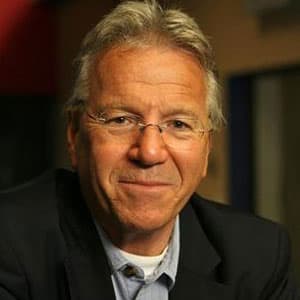 David Boeri Senior Reporter
Now retired, David Boeri was a senior reporter at WBUR.