Mattapan Shooting Survivor Testifies In Retrial
02:47
Play
This article is more than 8 years old.
The lone survivor of a 2010 shooting in Mattapan that killed four people, including a toddler, testified Monday in the retrial of the man accused of being the gunman.
Marcus Hurd once again recounted the events of that night: how he had gone to the house on Sutton Street to buy a bag of marijuana and became the victim of a drug robbery gone bad. He testified he was ordered to strip naked, then marched into the street, and said that after he was forced to lie in some bushes and shot in the back of the head, he heard shots as the others were killed.
"I heard several gunshots moments after I was shot," Hurd testified. Tears were streaming down his face as he answered questions from prosecutor Edmond Zabin. He added that he couldn't see anything, and was unable to move his arms or legs.
Paralyzed and confined to a wheelchair, Hurd testified in the first trial that he could not identify his shooter. That trial ended in a hung jury for defendant Dwayne Moore.
In September, during a pre-trial hearing, Hurd said he now recognizes Moore as the shooter. He said when he saw Moore on television he told his girlfriend that that was the guy who shot him. But she testified that he never told her that.
On Monday, neither the prosecution nor the defense asked Hurd if Moore was the shooter.
Hurd at times sparred with the defense attorney John Amabile about apparent inconsistencies from previous testimony.
"You expect me to remember everything?" Hurd said to Amabile. "You want me to remember everything that happened two years ago. Can you remember everything that happened two years ago to you?"
Hurd was the last witness for the prosecution in the trial which started back in October. After the state rested its case, Judge Jeffrey Locke instructed the jury that "the burden of proof in a criminal case lies squarely and entirely on the commonwealth. ... A defendant in a criminal case, being presumed innocent, has no burden whatsoever of presenting any evidence."
The defense put on just four witnesses, taking up all of about 30 minutes before it too rested.
Closing arguments are scheduled for Tuesday.
This post was updated with the Morning Edition feature version.
This article was originally published on December 03, 2012.
This program aired on December 3, 2012.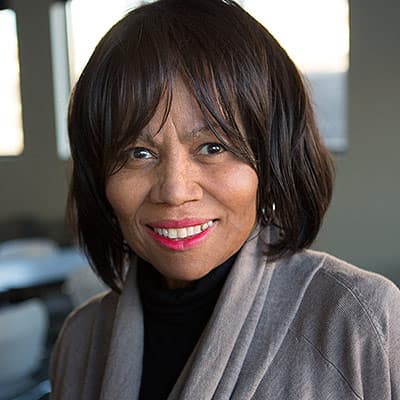 Delores Handy Reporter
Delores Handy was formerly a host and reporter at WBUR.