Gaming Chair: Bidding Competition Would Be Exciting 'Battle Royale'
04:28
Play
This article is more than 8 years old.
Under the Massachusetts casino gambling law, a Native American tribe gets first dibs on a casino for the southeastern part of the state.
The Mashpee Wampanoag tribe wants to develop that casino, but the Massachusetts Gaming Commission has serious doubts about the tribe's ability to get federal approval and clear other legal hurdles. So the commission may open the bidding in southeastern Massachusetts to commercial developers, too, to have back-up bidders ready if the tribe's plans fall through.
The gaming commission's chair, Stephen Crosby, spoke about that and other casino issues with WBUR's All Things Considered host Sacha Pfeiffer Wednesday.
---
Steve Crosby: We're walking a very fine line trying to balance two competing but very legitimate legislative intents. One is to give the tribe a fair shot at essentially a right of first refusal. But, on the other hand, the legislature was absolutely clear that they did not anticipate having southeastern Mass just sit there without the benefits of the jobs and the economic development and the revenues for a long, long time.
Sacha Pfeiffer: And while in western Mass and greater Boston bidding already happens, so southeastern Mass potentially falls behind.
Potentially falls very far behind.
If you do get commercial bidders but the Mashpee Wampanoags are able to get legal approval for a casino, does the license automatically or at least most likely go to the tribe?
If, in relatively expeditious schedule, they got a compact, got it approved by the legislature, got it approved by the Department of Interior, and got their land, we would almost surely let that suffice as the only license in southeastern Mass.
That sounds like a significant risk for commercial bidders, especially considering that their bids have to be accompanied by a non-refundable $400,000 application fee.
Developers are in the business of taking risks, you know? That's what these folks to. There are between three and seven companies competing in western Mass, and they all know they have at best a one-in-three chance, and maybe only a one-in-seven chance. So this would be a calculated business risk that these folks would take, and they would say, "You know what? We think it's worth the risk." Or not.
A question about the eastern Mass license, which for a long time has only been centered on Suffolk Downs racetrack, although Steve Wynn, the big Las Vegas casino developer whose plan to build a casino in Foxboro fell apart, was recently back in the area to check out a site along the Mystic River in Everett for a possible casino. What are your thoughts about that? I assume you're happy to see more bidders in the process?
Well, definitely, and we've been very, very clear we think it's very much in the public interest to have multiple bidders. You have only to look to see what's happened in western Mass to see how the offers get better and better the more competition there is. Whether Wynn will turn out to be a competitor, obviously we don't know. But if you think about it, the idea of having a battle royale between two great companies, like Caesar's and Wynn, and maybe others, I think that would be really exciting for the people of Massachusetts.
I want to ask you a money question, because the Boston Herald in particular has been very tough in its coverage of the gaming commission. It's been writing about expenses and salaries. I'm wondering whether you're feeling like the expense and the bureaucracy of this commission is ultimately gong to be worth what you think casinos will do for the state.
I do, by far. I mean, this money is not taxpayer money. Not one red cent of money that we spend or will spend is taxpayer money. It all will come from the pockets of the casino developers, on top of the tax revenues that we will be generating. So it's a little bit of a specious concern. But, in any case, the amount of money that we're spending to start up is a number that was picked by the legislature based on considerable research about start-up costs of other operations across the country, and we're well within the norm.
Crosby says there would be a public comment period before any final decision is made on the idea of opening up casino bidding in southeastern Mass to commercial bidders.
This program aired on December 5, 2012.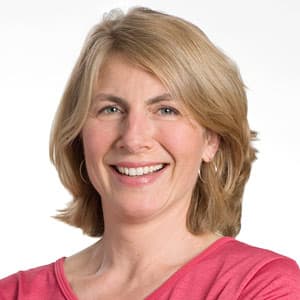 Sacha Pfeiffer Host, All Things Considered
Sacha Pfeiffer was formerly the host of WBUR's All Things Considered.