When The Crowded Emergency Room Turns Deadly
This article is more than 8 years old.
A new report published online in the Annals of Emergency Medicine found that "patients admitted to the hospital from the emergency department during periods of high crowding died more often than similar patients admitted to the same hospital when the emergency department was less crowded."
A crowded ER, it turns out, was also associated with longer hospital stays and slightly higher costs, the study found.
Why might this be? The authors suggest a few reasons:

ED crowding may reduce access through prolonged waiting times or through increased time to care as a result of longer ambulance transport after diversion...A large literature has demonstrated the negative effect of ED crowding on throughput, including delays in the treatment of myocardial infarction, pneumonia, and painful conditions. Finally, output focuses on the transfer or discharge of patients from the ED. A common barrier to output is high inpatient occupancy, resulting in patients boarding in the ED while waiting for an available hospital bed. Prolonged boarding times may delay definitive testing and increase short-term mortality, length of stay, and associated costs. Continuity of care in the ED may be compromised by frequent nursing and physician shift changes, and ED priority on evaluating new patients may divert attention from ongoing care of boarded patients.
Here's more from the news release:
"ER crowding is dangerous," said lead study author Benjamin Sun, MD, MPP, of Oregon Health & Science University in Portland. "We looked at nearly a million admissions through emergency departments across California, a large number of patients. Crowding was associated with 5 percent greater odds of inpatient death."

Researchers analyzed 995,379 emergency department visits resulting in admission to 187 hospitals. Daily ambulance diversion – the practice of closing an ER to ambulances because it is too crowded to accept new patients – was the measure of emergency department crowding. Admission to the hospital from the ER on days with prolonged ambulance diversion (a median of 7 hours) – or high emergency department crowding – was associated with 5 percent increased odds of dying in the hospital compared to admissions on days with low ambulance diversion (a median of 0 hours).

Patients who were admitted on days with high emergency department crowding had 0.8 percent longer hospital stays and 1 percent increased costs per admission. Periods of high emergency department crowding were associated with 300 excess inpatient deaths, 6,200 hospital days and $17 million in costs.

"Emergency department crowding is likely to become worse in the future because of the volume, complexity and acuity of emergency patients," said Dr. Sun. "Policymakers should address ER crowding as an important public health priority."

The study was supported by the Agency for Healthcare Research and Quality and the Emergency Medicine Foundation.
This program aired on December 6, 2012. The audio for this program is not available.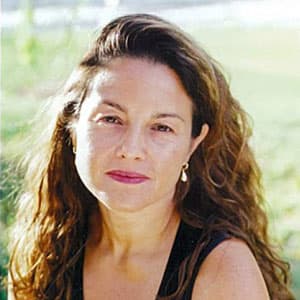 Rachel Zimmerman Health Reporter
Rachel Zimmerman previously reported on health and the intersection of health and business for Bostonomix.