Local Nonprofit Inspires A New Generation Of Nobel Laureates
05:06
Play
This article is more than 8 years old.
The 2012 Nobel laureates take center stage Monday night in Stockholm to accept what are considered the world's most prestigious awards.
This year's Nobel Prizes will be granted for discoveries such as "G-protein-coupled receptors," not exactly a familiar topic for most high school students. But one Boston nonprofit is bringing laureates into schools so young people can hear first hand about Nobel-winning work.
Since it was founded in 2009, the Nobel Laureate School Visits program has been to more than two dozen schools in Massachusetts and other states. This summer, the program arranged visits between local laureates and visiting high school students from China. The program was co-founded by Ed Shapiro, who says with more than 30 laureates living in Greater Boston, it made sense to launch the program here.
"Boston is the cradle of everything, it all started here in proximity to the great universities," Shapiro said. In his native Russia, Shapiro published the work of Nobel laureates, but when he moved to the U.S. and realized that almost 200 laureates live in the country, he got the idea to do something different.
"The light bulb went off. Instead of paper, books, I could assemble real Nobel laureates in the United States," Shapiro said. "These are real role models. We must cultivate this remarkable treasure, having more Nobel laureates than any other country."
During a recent laureate visit to the Pioneer Charter School of Science in Everett, Shapiro introduced 2010 Nobel Prize-winning economist Peter Diamond as "a remarkable role model, an intellectual, a great person of our century."
The visit involved Diamond explaining his prize-winning research on what's known as search frictions.
"The search frictions is thinking about the parts of an economy where the process of figuring out what you want and where you can get it is a big part of the story," Diamond explained.
During his more than 90 minute presentation, the students were overwhelmingly enthusiastic. They peppered him with questions ranging from the so-called "fiscal cliff" to why he decided to study economics, to what books he reads. Diamond says he tried to shed some light on his thinking process.
"I was trying to do two things: enhance their understanding of some little piece of economics," Diamond explained. "The second was to see a sample of thinking coherently about an economic subject as a style, thinking unlike say, bumper stickers."
He also described what it was like to be in Stockholm on this day two years ago amid the paparazzi and autograph seekers, an experience Diamond described as surreal — especially for an economist.
"There actually are people who collect autographs of Nobel laureates," Diamond said. "We were all put up in the Grand Hotel in Stockholm and we had Volvo limousines to take us around. So going from the hotel into your limo, there are people collecting your autograph. Quite a new experience."
For many of the students, like 11th grader Jasmina Zenkic, Diamond is a celebrity, and the students were inspired by his visit.
"I think it was a really nice opportunity to meet someone so successful in something I want to major in which obviously proves that nothing is impossible," Zenkic said. "You can get everything and be successful as long as you put your work into it."
This program aired on December 10, 2012.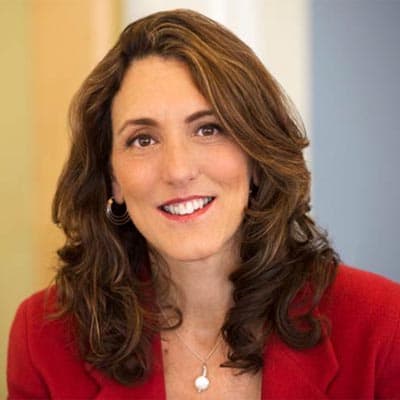 Deborah Becker Host/Reporter
Deborah Becker is a senior correspondent and host at WBUR. Her reporting focuses on mental health, criminal justice and education.