After Conn. Shooting, Mass. School Officials Try To Reassure Parents
02:44
Play
This article is more than 8 years old.
School leaders in Massachusetts reached out to parents in the wake of Friday's mass school shooting in Newtown, Conn. Many districts sent out emails and voice messages to parents, like this:
Good afternoon, this is David Fleishman, superintendent of schools in Newton. I'm sure many of you are already aware of the school shooting that took place today in Newtown, Conn. I'm calling to let you know that we are keeping your children safe at school.
Minutes before running into a meeting of principals and a district-wide crisis team, Fleishman described what went through his mind when he heard the news about the shooting at Sandy Hook Elementary in Newtown.
"Disbelief," he said. "This has never happened before in an elementary school."
What makes it more confounding to Fleishman is that it happened in a school that seemed secure.
"What's amazing about this is that it was a school with a buzzer system, but obviously the shooter was the son of a teacher," Fleishman said, "and it raises all kinds of issues, but our job is to make sure kids are safe, families feel safe about sending their kids to school, and being reassuring and calm and letting kids ask questions and making it clear that there are no bad feelings, whatever they are."
Fleishman said Newton faculty and staff will be available to provide support when the kids return to school on Monday, but parents should be prepared for questions from their kids.
Jeffrey Marsden, superintendent for Wrentham Public Schools, felt it was important to send out a letter letting parents know what his system does to keep kids safe, in addition to a buzzer system. Cameras monitor every one who enters and the exterior doors are locked during school hours.
And on Friday, Marsden locked down computer access for students.
"Because we are a pre-K-6 district, we didn't think it would be appropriate for our kids to see that," Marsden said, "so we feel it's something parents will — I have elementary kids myself — will need to at home talk to their kids about."
And Boston Public Schools Superintendent Carol Johnson said she was in shock.
"I was out in schools this afternoon, and while I think most students didn't know what had occurred, I talked to teachers and to parents after school who did know and they were just deeply shaken," Johnson said.
Johnson echoed the superintendents in Newton and Wrentham, saying communication is critical. But right now she said her heart goes out to the parents whose children were killed senselessly in Connecticut.
"I don't know that things will ever return to normal for them so that they can more forward in their lives," she said. "I just can't think of anything more traumatic and tragic than the loss of a child for a parent.
"It's the beginning of the holiday season and so many of the families have prepared for the celebrations, and it's so sad and unfortunate that the season won't be a celebration for them."
This program aired on December 14, 2012.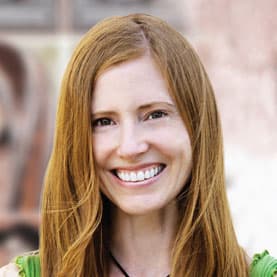 Andrea Shea Senior Arts Reporter
Andrea Shea is WBUR's arts reporter.