Reporter's Notebook: 'Silence Is Deafening' After School Shooting
04:31
Play
This article is more than 8 years old.
The festive Christmas lights around town seemed a disturbingly odd contradiction in this shattered community. I arrived in Newtown after dark, hours after the unspeakable terror descended on this town. The Christmas lights were on... probably illuminated by automatic timers. Perhaps folks just felt the need to have some semblance of normalcy.
Amid the grief, there seems to be a human desire for routine, but it seems so hard. At the Blue Colony Diner, a 24-hour restaurant in town, a pall enveloped the many people who stopped in for breakfast. They spoke amongst themselves in hushed tones. The sound of silverware on plates was deafening.
A place like this would normally be filled with talk and laughter on a Saturday morning. Not today. "Howyadoin' " greetings were answered with sighs. A waitress answered, "Oh, I've been better." Nothing else needed to be said. Another waitress commented to one regular that one of the victims was a customer. She didn't know her name, but knew her face.
This is a community that is simultaneously questioning its faith, and turning to faith for comfort. At the Trinity Episcopal Church, a parish that lost two children on Friday, Rev. Kathleen Adams-Shepherd told the 200 to 300 people gathered for a vigil Friday night, "God was surrounding those children, those teachers. Whatever happened to them, God was there."
At churches all around town, handwritten signs out front indicate they are open, and notify passersby when the next prayer vigil will be held. I expect emotions here will come to a head Sunday night, when a town-wide ecumenical service will be held at the Newtown High School.
This is your typical New England town. I've heard people use the term "Rockwell painting" many times. The only difference between Newtown and dozens of other small towns that surround Boston, is that most people here root for the Giants and Yankees, not the Patriots and Red Sox.
This program aired on December 15, 2012.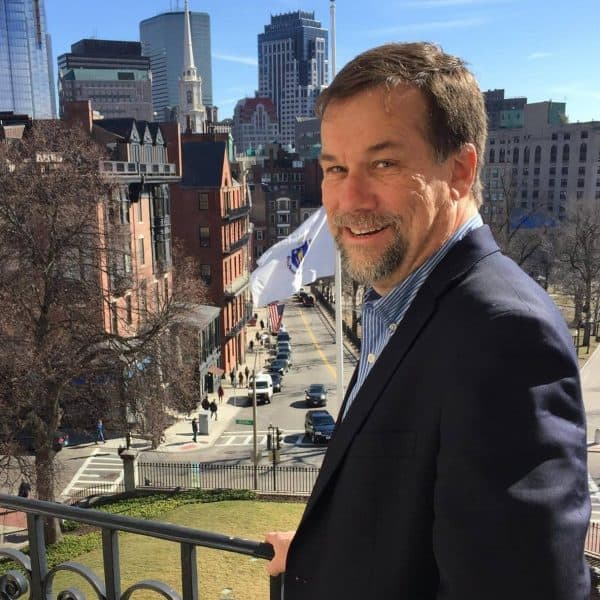 Steve Brown Senior Reporter/Anchor
Steve Brown is a veteran broadcast journalist who serves as WBUR's senior State House reporter.