Special Election Could Give Mass. Broadcasters Another Lift
03:01
Play
This article is more than 8 years old.
For Massachusetts media, political advertising could be a gift that keeps on giving. That is, if President Obama nominates U.S. Sen. John Kerry to take over the State Department from Secretary Hillary Clinton.
A Cabinet announcement could come this week, and it could kick off a mad dash to fill Kerry's seat — just weeks after the state ended its most expensive Senate race ever.
Talk about a windfall for local broadcast stations.
"Money is going to be pouring in all of a sudden, coming to stations that weren't expecting it," said Boston University advertising professor Tobe Berkovitz, of what would happen with a special election to fill Kerry's Senate seat.
"So this is really going to be a holiday of spending and a holiday of profit for the media," he added.
And it's like a third bumper year in a row, which few ever imagined possible. Sen. Edward M. Kennedy served in the Senate for decades. Now Massachusetts could see three competitive Senate elections in the span of little more than three years.
Republican Sen. Scott Brown and the other candidates in the 2010 special election to replace Kennedy raised more than $40 million. At Brown's Election Night party, Tea Party activists from across the country popped balloons in celebration.
Two years later, Brown's re-election race popped spending records. He and Democratic opponent Elizabeth Warren shelled out more than $76 million, much of it on TV ads.
The campaigns had to bid up their ad buys considering that they were competing for airtime against presidential spots. It grew to be the most expensive Senate race in U.S. history. And now, there's maybe another one here.
"Off-year work is especially desirable," said Tufts University political scientist Jeff Berry, who said a special election would fill the pocketbooks of lawyers and political analysts.
"So this is an added bonus for whichever firms are lucky enough to get the advertising and consulting contracts," he said.
And there could be a number of those, especially if there are contested primaries. BU's Berkovitz expects fast and furious spending.
"Warren just cleared that Democratic field and basically did not have a contested primary," he said. "[It's] very doubtful that will happen this time. My guess is that a lot of candidates are going to see this as their one chance. A lot of them already have money in the bank. A lot of them figure they can raise money. This is gonna be the one chance to go for the gold, and a lot of big egos are going to spend a lot of big money."
To the dismay of local retailers and other commercial advertisers. They'd thought all the campaign spending was finally over and they'd no longer have to compete for airtime. But now political ads could once again crowd the airwaves.
This program aired on December 18, 2012.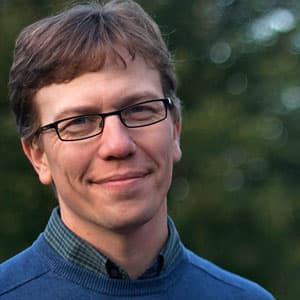 Curt Nickisch Business & Technology Reporter
Curt Nickisch was formerly WBUR's business and technology reporter.