Ed Markey Launches Bid For U.S. Senate
04:00
Play
This article is more than 8 years old.
It's shaping up to be a battle between the progressive and conservative branches of the state's Democratic Party, as two long-time congressman hope to succeed John Kerry in the U.S. Senate.
Stephen Lynch formally launched his bid last Thursday. Ed Markey announced his intentions at campaign stops across the state Saturday.
In a packed gymnasium at the Malden YMCA, Ed Markey really didn't need to introduce himself to the assembled crowd. He's represented them in Congress since 1976, re-elected over the years with little, or just token, opposition.
But with a sprint to the special Senate primary in April and a challenge from a more conservative Democrat, Markey was quick to stake out his liberal bona fides.
"I am running to move President Obama's agenda forward here and throughout the United States of America."

Ed Markey
"I am running for the United States Senate to put the American dream within the reach of all residents of Massachusetts. To fight for a future that is full of opportunity and new possibilities for all of our people, from Pittsfield to Provincetown, from Newburyport to New Bedford. I am running to move President Obama's agenda forward here and throughout the United States of America."
Specifically, Markey says he wants to fight the National Rifle Association to ban deadly weapons and end what he called "corporate giveaways" to big oil companies. He issued a veiled jab at his pro-life primary opponent, Stephen Lynch.
"Republican extremists are trying to restrict women's rights and health care choices. I am standing up for a woman's right to choose," Markey said.
Markey also said he was proud to have supported the Affordable Care Act, but he didn't point out to his supporters that Lynch voted against the controversial measure, commonly known as "Obamacare."
Until recently, many political observers believed Markey and Lynch would be vying for the right to challenge former Republican Sen. Scott Brown this coming June.
But on Friday, Brown announced he won't be running in the special election, a move that has the GOP scrambling to find a candidate.
Markey says Brown's decision not to run has no bearing on his plans for the campaign.
"My intention is to campaign for every vote. To do so in every community in the state. And my plan remains unchanged," Markey said." I'm going to go to every community, and discuss the issues that I think are most important and to earn the votes of every person in the state."
One of Markey's biggest challenges will be to become known beyond his district, although Lynch faces the same challenge. Critics say Markey is a creature of Washington and out of touch with the folks back home. But supporters, including state Sen. Katherine Clark of Melrose, disagree.
"He has such strong roots in our communities. And I think he's just been an exemplary representative for Massachusetts and our district," Clark said. "I'm going to do everything I can to make sure that the state knows how wonderful he is, and that he is our next U.S. senator."
Clark is not ruling out her own run for Congress should Markey be elevated to the Senate, nor is Middlesex County Sheriff Peter Koutoujian, who says Markey would bring a real feel for Massachusetts to the Senate.
"I've been down in Washington, D.C. with Ed Markey and he is working the Capitol building and everyone knows Ed Markey and everyone knows how much he cares about Massachusetts. It's apparent. He wears it on his sleeve. He doesn't need to wear it on a button," Koutoujian said.
Democrats vow not to be caught flat-footed this June, as they were in 2010 when Scott Brown surprised nearly everyone with a win over Martha Coakley to serve out the term for the late Ted Kennedy. After the rally, supporters headed out with clipboards determined to gather signatures, and spread the word about Ed Markey.
This program aired on February 3, 2013.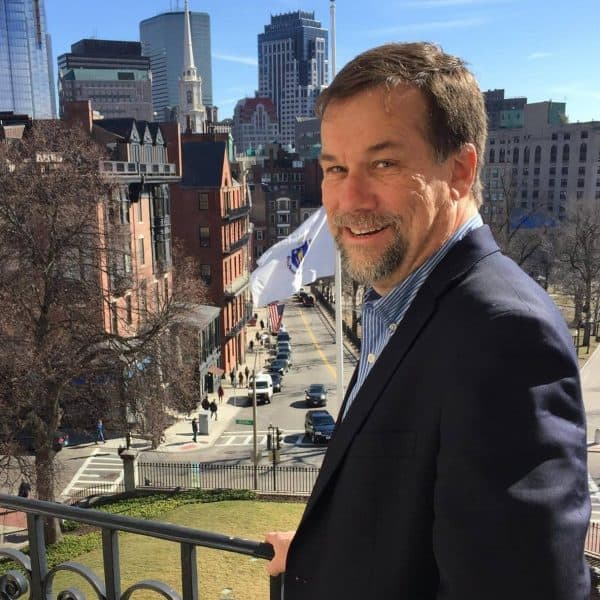 Steve Brown Senior Reporter/Anchor
Steve Brown is a veteran broadcast journalist who serves as WBUR's senior State House reporter.