Demand Rises For Mass. Firearms Courses
07:21
Play
This article is more than 8 years old.
More Massachusetts residents are getting gun licenses and, as a result, more people are turning out for firearms training — one of the requirements for getting licensed.
There are 21 state-approved gun training courses in Massachusetts, including the one we visited at the Northborough headquarters of the Gun Owners' Action League (GOAL).
A Post-Sandy Hook Uptick
The instructor, Jon Green, stood in front of six students — the maximum GOAL allows in a class at one time — and walked them through Massachusetts gun laws, including the types of licenses available and how to legally store guns.
"The goal of this class is to provide for you the skills, knowledge and attitude to safely own and maintain a handgun in the commonwealth for recreational purposes," Green explained.
Green estimates GOAL trains about 1,000 people each year and said the organization has not been able to keep up with demand.
"We see a big number of classes fill right after a natural disaster," Green said. "After the ice storms of central Massachusetts a number of years ago and the number of power outages, people say, 'You know, I want a gun for protection.' "
After the shooting at Sandy Hook Elementary School in Newtown, Conn., Green said they saw a similar uptick.
"Like so many venues that offer gun safety training and industry in general," he said. "Try to find a gun, try to find a box of ammunition. Our courses are booking months out. We've just added 12 additional basic pistol courses just to meet the demand."
In this class there were two men and four women. They agreed to speak with us as long as we did not use their full names. Almost all said they were taking the class for the same reason: personal protection.
"My husband's family was held up at gunpoint. We live where anything can happen and it just would be something to know," said one student, Jen.
"There are a lot of bad people in the world and you hear nothing but bad news on television and it makes you think a different way, so you just want to be able to protect your family and what you own. God forbid something happens, you're able to defend yourself," said Cindy, who was attending the class with her husband, who works overnight.
"I'm married to someone in law enforcement," explained Bridget. "I want to know if someone does break into my house that I can shoot a weapon that my husband owns and that I know how to shoot it if I had to. [It] doesn't mean I'm going to carry one with me, doesn't mean it's a goal of mine, but it's just being informed."
Female Gun Buyers Rising
According to several gun industry organizations, like the National Shooting Sports Foundation, women are the largest growing sector of gun buyers. But there is not any hard data on gun sales, particularly by gender. The federal Bureau of Alcohol, Tobacco, Firearms and Explosives is not allowed to keep that kind of information. State public safety officials say records are not kept in a way to track gun sales by gender.
But anyone applying for a firearms license or who wants to buy a gun in Massachusetts must go through a background check, and FBI data show the number of federal background checks for firearms in Massachusetts is skyrocketing. The number steadily increased throughout 2012 and in January 2013, it more than doubled compared to January 2012.
Throughout the class, Green worked with each student on handling the weapons safely. Each student practiced loading and unloading neon-colored training cartridges while keeping the pistols pointed away, at a wall.
Back On The Range
About halfway through the all-day course, Green took the students to an outdoor firing range in Worcester. It was cold and windy, with spent shell casings littering the ground.
"If somebody yells 'Stop' or 'Cease fire,' just stop. Wait for further commands," Green said as he went over basic rules of the range.
He laid out several revolvers and pistols, and then in groups of three the students stepped forward, loaded the guns, and took aim at two cardboard squares about five yards away.
"Gently, gently, gently press those triggers," Green said, as the students fired away.
Only two of the six students said they had fired a weapon before and it seemed the students got more accurate with each shot.
Jen, who had never fired before, hit the target almost every time she pulled the trigger.
"She's on my team," Green said after Jen hit near the target's center. "Well done, well done."
After two hours of shooting practice, Jen and classmate Cindy were exhilarated.
"I guess hitting those targets, that'll hook ya," Jen joked.
"I didn't know what to expect," Cindy said. "I thought I'd be afraid and I wasn't. And I really liked it."
Several of the students already had guns in their homes, owned by family members. All of them were considering ownership, including the four who have children. They said they were not worried about safety.
"If it's safely stored there's not a problem. You're not going to leave it out on the kitchen table or give the kids the code to the safe," Cindy said. "There's restrictions with everything. That's a no-brainer."
"Probably I'd be more afraid of a pool in my home than a locked gun that I know I'm going to be diligent and safe having it in my home," Jen said.
The students returned to the classroom in Northborough at the end of the day. They learned how to clean the handguns and then took an open-book test.
Everyone passed and received two certificates. One was from the NRA, which designed the course, and one recognized by the state that will allow the students to apply for a firearms license and possibly join the 329,000 residents who have active firearms licenses in the state.
This program aired on March 5, 2013.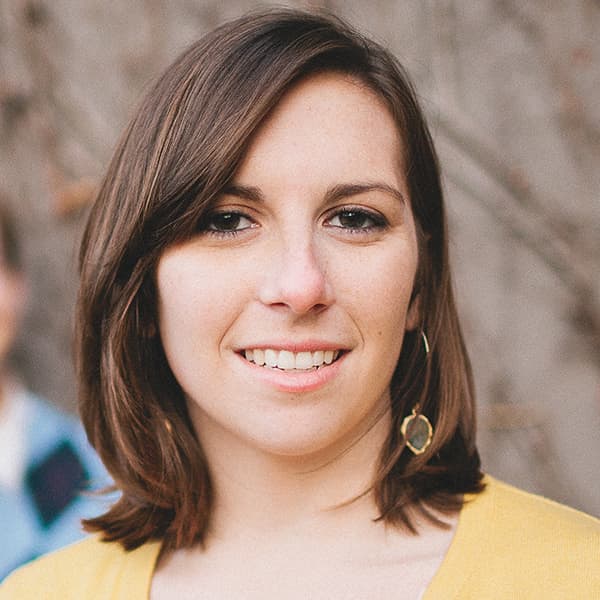 Kathleen McNerney Senior Producer / Editor, Edify
Kathleen McNerney is senior producer/editor of Edify.