When Health Care Costs Help Threaten Teachers We Need
This article is more than 8 years old.
For many of us, there comes a moment when the high cost of health care suddenly turns from an abstract public issue into a deeply personal one. Often, it's an astronomical out-of-pocket medical bill. Or a family calculation that the price of health insurance means no new car, or no summer trip.
For me, that moment came last week at a PTO meeting held at my children's Brookline public school. At issue: plans to eliminate the "Enrichment and Challenge Support" program.
The program, formerly called "Gifted and Talented," benefits all the school's children, and works in every Brookline school. It promotes creativity and learning by inquiry. It collaborates with classroom teachers to help support advanced students, as well as all learners. It works with small groups of kids on topics from reading and writing to math, science and social studies.
Also on our school's chopping block, separately: The part-time math tutor who works with small groups of children. (The one who prompted a friend's son to exclaim recently, "Probabilities are fun!")
In short, our vaunted school district may soon jettison some academic work that perhaps best embodies all the cutting-edge advice on how to train our children to thrive in the 21st-century world.
First, a disclaimer. School district budgets are exceedingly complex and depend on many imponderables, including state and federal budgets. I can by no means draw a direct line between Brookline's health insurance costs and the decision to cut two of the best and most beloved teachers my children have had.
But here's what struck me: The endangered program costs the district about $264,000 a year. And in response to a parent's question, Brookline superintendent Bill Lupini said that for each percentage point that health insurance costs rise, the town must pay about $230,000.
Growth in premiums slowed during the recession, and the town had been hoping the rate news would be good. But it's not. As of today, Alan Morse, chairman of the Brookline School Committee, says the district's health insurance costs in the coming budget "are up about 3-1/2 percent, as opposed to the 2 percent which we were hoping for — which reduces the district's resources available to fund next year's budget."
So suddenly, recent reports that the rise in health insurance is accelerating again bore a very human face — actually, two human faces at our school alone, two teachers who combine expertise and experience with passion for their work.
How bad would it be to lose them? Let us consider: Brookline has one of the best public school systems in a state renowned for good schools. It's a Lake Wobegon-type place where most of the parents consider their children above average. They move there for the schools — and in fact, that is part of the problem. So many have been moving there lately that the schools are bursting at the seams and the budget seems to get harder every year.
What does it mean if a town like Brookline says, "We can no longer afford an educational program that cultivates creative thinking in all our children and helps keep our more advanced children engaged?"
Nothing good. That's what it means.
See Harvard's Tony Wagner on the "seven survival skills" needed to thrive in the 21st century here. All are cultivated by the Enrichment and Challenge Support program — and Wagner argues that all are needed not just by individuals but for the country to compete globally. Now multiply Brookline by towns like it all over the country.
I've heard of hospital chiefs who tell their staffers that they must help bring costs down because they cannot be the reason that towns must cut their police and firemen. I would add: Don't be the reason we lose the kinds of teachers we all need.
The budget remains in flux, and will be discussed at a series of meetings in the coming days and weeks. Please stay tuned, and share your thoughts in the comments below.
This program aired on March 11, 2013. The audio for this program is not available.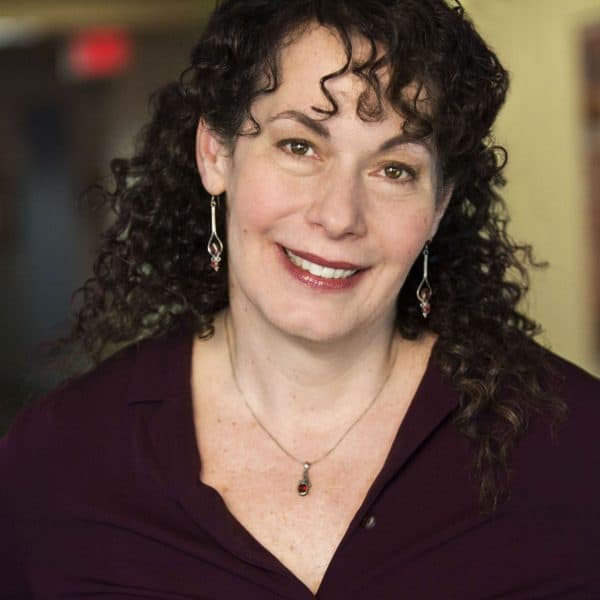 Carey Goldberg Editor, CommonHealth
Carey Goldberg is the editor of WBUR's CommonHealth section.