Berwick Weighs In On Dispute Over Medical Quality Standards
This article is more than 8 years old.
Medicare's Pioneer ACOs are arguably leading the most important experiment under the Affordable Care Act.
Back in 2011, just before Medicare named the 32 providers who would test new ways to deliver care with better quality and lower costs, Don Berwick, then the leader of the Centers for Medicare and Medicaid Services (CMS) said, "for Medicare, coordinated care represents the most promising path toward financial sustainability and away from alternatives that shift costs onto patients, providers, and private purchasers," in this New England Journal of Medicine article.
So when Berwick (who is also seriously considering a run for governor of Massachusetts) said last week that he's advising some Pioneer ACOs in their dispute with CMS about how to measure quality, my ears perked up. Today, he clarified that he's only spoken to one ACO executive who called to ask for his advice. Berwick points out he can't, in accordance with federal ethics rules, get involved in direct negotiations.
Berwick says it's important to "stay on the high road with respect to the purposes here. The idea of ACOs is important and it (quality) is an important component in the whole move toward integrated care. So let's not throw the baby out here."
Berwick, who is also busy helping Britian's National Health Service recover from an "enormous illness", offers the Pioneer ACOs some guidance.
"As you work through solutions, stay on the high road. And then, try to get to a platform where the discussion is not, will we play or not, but can we work this through at a technical level."
The Pioneers may well create quality standards that will be put to use in hospitals across the country. Berwick explains the challenges.
"It's very important to align metrics in this country so we don't have so many. We have this chaotic measurement environment where the number of things people have to report is crazy so some of what has to be kept on the table is, let's simplify and make sure the metrics align. That vocabulary is really important."
The 32 Pioneer ACOs have told CMS they need to know before April 2nd, if the feds will accept provider recommendations on how to measure quality.
CMS is under increasing pressure from Republicans on Capitol Hill to prove that the Pioneer ACOs are worth the investment.
We'll keep you posted. Let us know if you hear anything!
This program aired on March 21, 2013. The audio for this program is not available.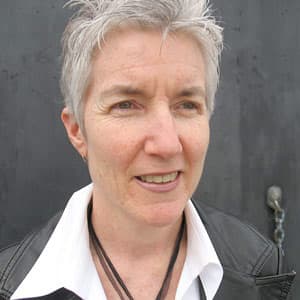 Martha Bebinger Reporter
Martha Bebinger covers health care and other general assignments for WBUR.