Report: 1 in 50 School-Age Kids Diagnosed With Autism
This article is more than 8 years old.
Writing for USA Today, Weintraub sums up the new data from a National Health Statistics Report that shows an increase in the number of kids with an autism spectrum disorder. The new 1 in 50 number, she says is:
"...dramatically higher than the 1 in 88 announced by a different government agency last year. The numbers keep climbing in part because of different methods of counting.

The present study asked 100,000 parents across the country a range of health questions, including whether their child had been diagnosed on the autism spectrum and whether he or she currently had the diagnosis. The autism spectrum includes autism, the most severe form, as well as Asperger's syndrome and pervasive developmental disorder-not otherwise specified (PDD-NOS).

The study looked at children ages 6-17 and was based on parent reports, while last year's study looked at 8-year-olds whose diagnosis was noted in school district or other official records.

The fact that the new study found such high rates implies that "there will likely be more demand for (autism-related) services than we had previously thought," said study author Stephen J. Blumberg, a senior scientist at the National Center for Health Statistics...

The higher numbers recorded in the new study suggest that officials are getting better at counting kids with autism – not that more have the condition, several experts said.

"I don't see any evidence that there's a true increase in the prevalence of autism," said Roy Richard Grinker, a professor of anthropology at George Washington University, Washington, D.C.
Earlier this year Weintraub, a CommonHealth contributor, noted that — for the first time — researchers reported that children can actually "recover" from autism.
And in a piece yesterday, Carey Goldberg wrote about a troubling new finding: women abused when they were young were more likely to have autistic children, according to researchers at the Harvard School of Public Health.
This program aired on March 21, 2013. The audio for this program is not available.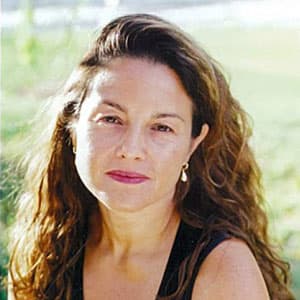 Rachel Zimmerman Health Reporter
Rachel Zimmerman previously reported on health and the intersection of health and business for Bostonomix.