Contentions Grow With Mass. Draft Medical Marijuana Regulations
This article is more than 6 years old.
Some advocates for the medical marijuana industry in Massachusetts are concerned out-of-state companies will have an edge in opening marijuana dispensaries here, under the draft regulations (PDF) issued Friday by the Mass. Department of Public Health.
A pair of Newton attorneys, Robert Carp and Stephen Cottens, run the Massachusetts Medical Marijuana Dispensers Association. Carp pointed out that under the proposed rules, the health department would take into consideration past experience in medical marijuana services when issuing certifications to new dispensaries — and that bothers him.
"So what you're saying is if you're from Colorado, California or somewhere else that has dispensaries, we're going to give you bonus points. And that is patently unfair to the people who are taking money, putting it into a Massachusetts business, living here and working with patients," Carp argued.
Cottens agreed. "There should be an opportunity for growth for the residents of your state in this industry," he said. "It should be an opportunity for everyone that has a solid fiscal plan, good intentions and good ideas."
Cambridge resident Noah Miklas works in real estate but is interested in opening a medical marijuana dispensary in the Haverhill area. He is concerned about experienced operators from other states dominating the industry here.
"It's an unfair advantage to the outside competition," he said, adding that he thinks DPH should have a residency requirement for dispensary owners.
Prospective owners will have to prove they have $500,000 in escrow in order to be approved. Miklas acknowledges the huge barriers to getting a license.
"For the risk there's a reward, correct? And hopefully it will turn out as a cash bonanza both for the state and for the people who get involved with it," Miklas said, though he said he knows the businesses will be not-for-profit. "They'll be able to use that money to build up the communities and really give back some."
According to Carp, the proposed requirement that dispensaries open within 120 days of approval is unrealistic.
"If you're talking leasing a facility, finding a facility, setting it up to grow — it can't happen. It's going to take you four months just to grow the product, never mind negotiate a lease on land or a building," he explained.
A half-dozen people paid $500 to take the attorneys' day-long course in Brookline on Saturday, during which they learned how to apply for a dispensary license.
DPH is currently accepting public comment and will hold hearings next month (PDF) before finalizing the regulations.
This program aired on March 30, 2013. The audio for this program is not available.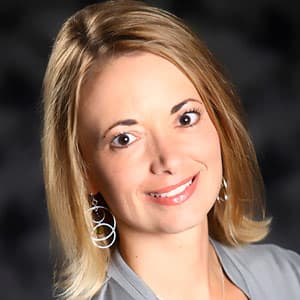 Lynn Jolicoeur Producer/Reporter
Lynn Jolicoeur is the field producer for WBUR's All Things Considered. She also reports for the station's various local news broadcasts.