Among Boston Women, Sheryl Sandberg Finds Receptive Audience
04:28
Play
This article is more than 8 years old.
On Friday morning, Facebook Chief Operating Officer Sheryl Sandberg touted her best-selling book in front of a Boston audience — mostly women in the tech industry.
Her maxim to "lean in" to get a seat at the corporate table has been criticized by some for putting too much of the burden of career advancement on women, rather than companies.
But as a Harvard MBA and tech executive role model, Sandberg had a lot of fans in the room.
Five hundred people invited by the New England Venture Capital Association were inside, many clutching her book, "Lean In: Women, Work, and the Will to Lead." Some of their companies had bought it for them — required reading. Another 500 people were on the waiting list.
"For me, this is a really important audience," Sandberg said in her speech (watch video of the full event here). "This is like being at home."
Sandberg told the crowd she's proud to have started a conversation about how to move more women into corporate leadership.
"If we understand that these stereotypes are holding women back, we can change them," she said. "There's someone who works for me at Facebook. He came to me the other day — we just did our 360 reviews — and he said, 'I haven't read your book.' Which is career-limiting for him." The audience laughed.
In an interview afterward with WBUR, Sandberg spelled out why she thinks the tech sector has a real chance to boost the percentage of women executives.
"In every industry, women in leadership positions range from the low teens to the high teens," she said.
She says the technology industry has more freedom to write new rules. Startups are all about changing the status quo, and that, she says, is what women need.
"I think technology is a great career for a woman," Sandberg said. "Talk about a career where you can make your own hours, where people expect you to be very much on your own terms. I think it's fantastic."
And because tech companies have the potential to grow quickly, there can be more opportunities for women to get experience and lead. She encourages women not to be afraid of those chances, not to be afraid of being considered aggressive. To push back against the stereotypes.
But Sandberg says men also need to be mindful of those stereotypes, and need to work harder to hire, promote and retain women.
"I think the most important thing we're doing at Facebook that's different - and that's what "Lean In" is trying to do for all the other companies out there who join - is we talk about gender," she said.
"At Facebook, we will say to someone, I say to someone all the time: 'If you're thinking about having children one day, you don't ever have to talk about it. That's your business. If you want to talk about it, my door is open, come talk to me anytime. I want to help you. I want to help you take a leave and then come back if you want to.' You know, in most companies, we don't talk about gender — ever. We leave women on their own and we know that that's not working. We know those are the years when we lose women."
That message of changing expectations encouraged many younger women at the event. Hannah Fleishman works in marketing for the Cambridge startup Hubspot. She likes how Sandberg called on the mothers in the audience to get their daughters hooked on technology.
"Definitely, just recognizing that, calling it out so blatantly is going to make such a difference in the coming years for girls becoming engineers," Fleishman said.
For others, Sandberg's message hit them directly. Anum Hussain also works for Hubspot. At just 22, she has already lead initiatives at the company. Reading Sandberg's book, Hussain could identify with emotions like self-doubt.
"And I thought that I was the only one who thought those things, and then you hear someone like Sheryl be honest about having that voice in her head, too. And it's heartwarming to know that we're not alone, and we're not these crazy, psychotic girls with weird voices in our head," Hussain said.
After the event, Hussain went to work — thinking about things that many women have thought about before her, but feeling a little better about it.
This program aired on April 5, 2013.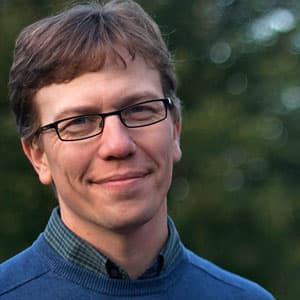 Curt Nickisch Business & Technology Reporter
Curt Nickisch was formerly WBUR's business and technology reporter.