Marathon Winner Bill Rodgers: 'We Have Something That No Other Sport Has'
05:00
Play
This article is more than 7 years old.
Bill Rodgers is a fixture at the Boston Marathon every year, which is expected as he has won the race four times — in 1975, 1978, 1979 and 1980.
WBUR's Alex Ashlock caught up with Rodgers to talk about his enduring connection to the Boston Marathon and the sport itself.
---
Bill Rodgers: It's always exciting. And I think that's one reason why people run — is because of the good will, the feelings, the intense feelings, not to mention physiologically, genetically we're meant to move. But I just think the friendship connection is so powerful. I suppose the athletes have that in other sports, but I'm talking about everybody — I'm talking about the media, the spectators. There can't be any event in the world where if you go out to the thousands and thousands of spectators and you see so much good will and positive feelings as in marathoning, in road racing, this sport — it's unbelievable. And you see it at the New York City Marathon, you see it at Boston, you see it at Chicago. It's a global phenomenon. We have something that no other sport has.
Alex Ashlock: You're talking about a sense of community and you guys had that when you were training back in the late '70s and early '80s with the Greater Boston Track Club. You had guys like Greg Meyer coming in. And you built up this sense of community and the result was you guys wanted to win the Boston Marathon.
It was a tremendous drive within all of us. We were all competitive runners in high school and college and suddenly it ended. I quit and decided to become a smoker.
I have a book out now called "Marathon Man," and it's really about these sorts of things — how friendship is key. My brother Charlie and I and our best friend Jason Kehoe started running as kids in high school, never thinking of running a marathon, but when you stick together — and then I met Amby Burfoot at Western University in Connecticut, and he won Boston.
But I still couldn't understand it until we all moved here — Charlie, Jason, and I moved to Boston — and I couldn't believe it. It's nothing like a dual track meet, Wesleyan vs. Yale or something. It's a little bigger. And the feeling of it is indescribable. So to any folks who are listening, I would say go to your local road race. See what I'm talking about.
Do you feel differently about your victories here now that you're getting further away from them? You won here four times. You're always here talking about the greatness of the Boston Marathon, but do you feel differently about those victories now than you did 10 years ago or five years ago?
Not too, too much. I did just want to say that I wouldn't have won Boston without Coach Billy Squires, our Greater Boston Track Club teammates. We all improved with Squires. To this day, 35 years later, he's still America's greatest marathon coach. But the sport has become even more competitive. Thank God U.S.A. Track and Field has put some money into our national training programs, and we have some of the great Americans here for the Boston Marathon.
Shalane Flanagan is running the Boston Marathon for the first time, very excited about that. She's a contender. What kind of advice would you give to her making her Boston debut on this course?
Shalane has an Olympic bronze medal, one of the few people on the planet with an Olympic medal. She's a great, great competitor. She's proven — she almost won New York City, her first marathon. She's for real. She could win Boston, but I think it will be tough. We have other top Americans here, so this is a sport of surprises  Yes, the cream of the crop and the champions almost always come through, but not always. But Shalane is a New Englander, and there is a strong New England connection to this race.
This program aired on April 13, 2013.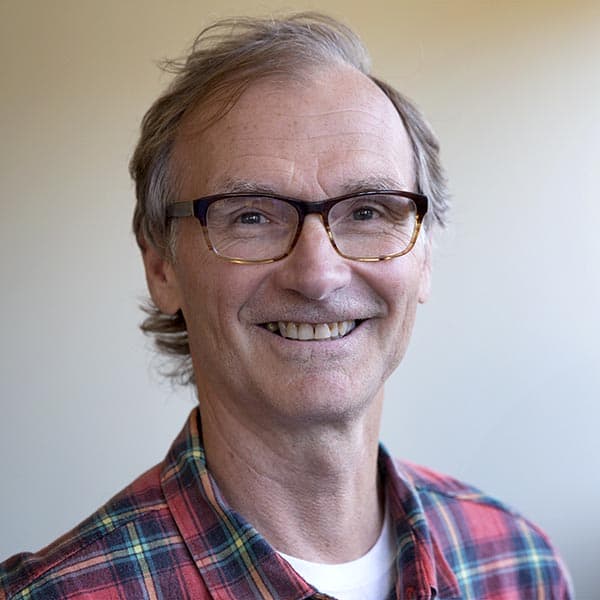 Alex Ashlock Producer, Here & Now
Alex Ashlock has been a producer for Here & Now since 2005. He started his WBUR career as senior producer of Morning Edition in 1998.