Marathon Preview: Who To Watch On Race Day
04:35
Play
This article is more than 8 years old.
The Boston Marathon takes over the city on Marathon Monday.
"This is a sport of surprises. Yes, the cream of the crop and the champions almost always come through, but not always,"  said four-time Boston Marathon winner Bill Rodgers.
As more than 25,000 runners arrive in Hopkinton, Mass. Monday morning, will there be any surprises in today's 117th running of the Boston Marathon?
WBUR's Alex Ashlock will be covering the race and joined Morning Edition for a preview.
---
Bob Oakes: First of all, it doesn't look like there will be any weather surprises today. The forecast is sunny, highs around the mid-50s. But what about surprises in the race itself?
Alex Ashlock: The big surprise would be a victory by an American in either the men's or women's open races. That hasn't happened for the men since 1983 and the women since 1985. And the best shot for that streak to end today is Shalane Flanagan in the women's race.
She's from right here in Marblehead, Mass. Her mom and dad were talented runners, and she used to watch her dad run the marathon.
That's right. Her father ran a two hour, 18 minute here in Boston, and that's why she says she couldn't be more excited to be running the Boston Marathon for the first time:
The marathon terrified me when I was growing up, so that's why it was so enticing — it seemed impossible and superhuman that people could do it.
It turns out she can do it too. Flanagan won the us Olympic trials marathon in January 2012. She then finished 10th in the Olympics last summer. She reflected on her running strategy:
I believe that the best thing I can do is put myself in contention, put myself in the position to capitalize on the day. I don't know what anyone else is capable of. I expect a really hard race. I expect to die a thousand deaths, and I expect to just run my heart out.
No doubt she will run her heart out today. But I should point out her fastest marathon time is about three minutes slower than the fastest time by the defending champion in the race, Sharon Cherop of Kenya. There are four other women in the field who are even faster than Cherop.
What about other Americans in the field that we should be watching?
Kara Goucher has run the Boston Marathon well before. She was third in 2009 and fifth in 2011. Goucher explained further:
I love this race. I love this course. I feel like I can win here. The first year I feel like I made some tactical errors that cost me the win. The second year my son was only six and a half months old, and I just wasn't ready to compete at this level. Now I'm healthy and I'm hungry — this is something that i want very badly.
What about the men's races? It was so hot last year, and it made for such a slow race.
That's right. Kenyan Wesley Korir is expecting a much faster race than the one he won last year in that hot weather in just under two hours and 13 minutes.
Korir is a very interesting guy. He was recently elected to Kenya's parliament, and he has his own foundation which works to get medical supplies into remote areas of Kenya's Rift Valley, where he grew up. Korir said running is only the starting point for him:
As I always say, running gives me a stepping stone. It gives me a platform to do what I love to do. And for me to get that platform, I have to win.
The Americans who ran the Olympic marathon last summer are not running in Boston this year. They were supposed to, but they're either sick or injured, so who challenges Korir?
Well, certainly other Africans, a talented group of Ethiopians in the race today, Kenyans as well. I would keep my eyes on Gebregziabher Gebremariam, who finished third two years ago in the Boston Marathon.
There was a world record in the men's wheelchair race last year, despite the hot weather. How are those races shaping up today?
Josh Cassidy of Canada set the world record here last year. He's back, along with American Shirley Reilly, who won here last year and then went on to win the gold medal in the Paralympic marathon. T
he wheelchair races are getting a boost because there's extra prize money for the racers who win here and also in London — that marathon is coming up this Sunday. For the Boston Marathon, the wheelchair winners will take home $15,000 a piece, and the winners in the open races will earn $150,000 a piece.
This program aired on April 15, 2013.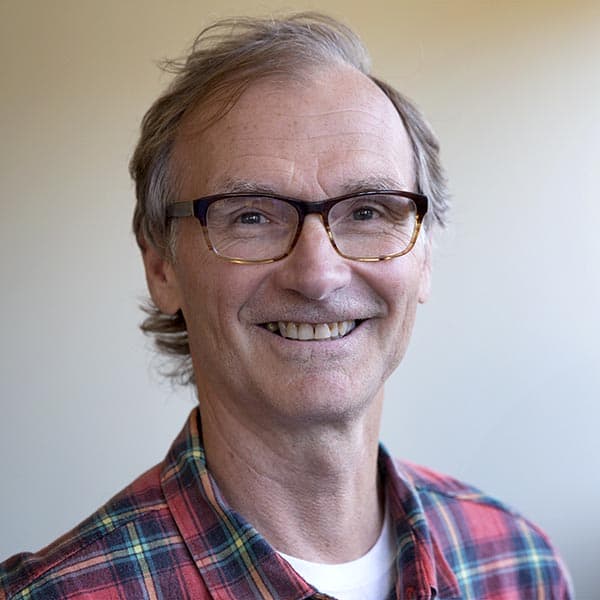 Alex Ashlock Producer, Here & Now
Alex Ashlock has been a producer for Here & Now since 2005. He started his WBUR career as senior producer of Morning Edition in 1998.