Marathon Runner Relives 'Terrifying' Experience
04:23
Play
This article is more than 7 years old.
Among the victims of Monday's explosions near the finish line of the Boston Marathon were friends and family of the runners, including 60-year-old Indiana native Beth Roche. Shortly after her daughter crossed the finish line, she was standing near Marathon Sports on Boylston Street when one of the explosions hit, fracturing her knee cap.
Beth came out of surgery Monday night and is expected to recover. She faces months of therapy and possibly a few more surgeries. Beth and her husband Ken drove more than 960 miles to see their daughter, Rebecca, run her first marathon.
Surrounded by about a dozen family and friends, a physically and emotionally exhausted Rebecca waited at Tufts Medical Center to see her mother.
It was a surreal day for the Vertex pharmacist. She had been dreaming about finishing her first marathon for 15 years. She crossed the finish line in under four hours, and just minutes before the first bomb went off.
"It was terrifying, I was hysterical," Rebecca recalled. "Everybody was crying and screaming and police were pushing us. People were hiding under buses and panicking and trying to wedge themselves between buildings. It was just chaos."
The moment she heard the explosion she knew it was coming from the same place where she had just seen her family and friends cheering her on.
"All I could think about was somebody in my family was injured or worse," Rebecca said.
Rebecca tried to fight through the crowd to get to her family, but she was turned away. Eventually she was able to get to her bus and retrieve her belongings. Employees at a nearby storefront let Rebecca charge her cellphone so she could connect with family members. That's how she discovered her mom was being treated by paramedics and would be taken to a nearby hospital. But finding out which one — and then getting there — took hours.
"I'm lucky enough to have many, many friends who work at Tufts Medical Center. And I begged people to look for my mom and find out if she was here," she said.
One of her friends back on the sidelines was also injured, but on Tuesday night Rebecca only knew that she was in surgery with a broken tibia and fibula in one leg.
Rebecca said she was physically, mentally and emotionally exhausted. Her friend, Eva, who is a doctor, had to help Rebecca get up from the couch, clearly sore from her 26.2 mile run, but feeling fortunate.
"I think it's lucky," Rebecca said of her bib number, 21963. "I'm lucky to still have my mom and my friend."
Her mom is expected to be released from the hospital in two to three days. Rebecca's brother is flying in from Chicago to drive their parents back.
---
This program aired on April 16, 2013.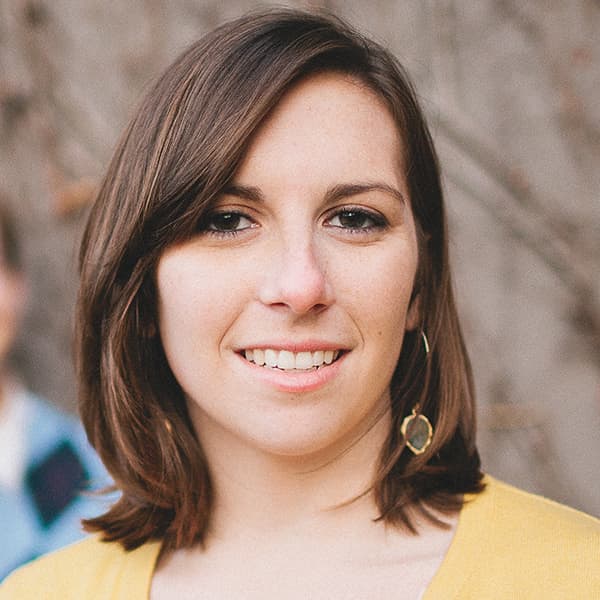 Kathleen McNerney Senior Producer / Editor, Edify
Kathleen McNerney is senior producer/editor of Edify.