Surgeons Gather Evidence From Marathon Explosion Patients
02:05
Play
This article is more than 7 years old.
Surgeons pulled all kinds of debris out of victims on Monday after two explosions at the finish line of the Boston Marathon.
"Most of them are pellets, some of them are nail-like," said George Velmahos, chief of trauma surgery at Mass General Hospital. "There are people who have 10, 20, 30, 40 of them in their body, or more."
The clear priority of surgeons operating on victims of the blasts is to save a leg or relieve some other element of suffering. But the operating table is also, in these cases, an extension of the investigation into who placed the bombs that injured at least 187 runners and spectators. Three people, including an 8-year-old boy, have died.
Every fragment that comes out of a patient's body is preserved. "We're working very closely with investigators and we're handing them whatever evidence we can find," Velmahos said.
Ripped shoes and torn clothes are also collected in case they hold clues about the explosion.
"Anytime a trauma patient comes in where it could be related to a crime or possible accident that is under investigation, all that is always saved," said Tracey Dechert, a trauma surgeon at Boston Medical Center.
The clothes, BBs, shards of glass and metal may already be under review at the FBI's crime lab in Quantico, Va., where evidence is being shipped. Former U.S. Attorney Donald Stern said investigators are looking for signature elements that could identify the bomb maker.
"Some of these cases get solved with a stray wire or a stray piece of metal or a label on a timing device," Stern said. "It's sometimes the smallest piece of evidence that is a pointer and leads to clues which then can lead back to the perpetrator."
It's not clear if investigators are analyzing tissue samples from patients as well. Surgeons may continue to gather evidence in the coming days from the two dozen or so victims in critical condition who need more surgery. Many of them have been sedated since arriving in crowded emergency rooms and don't yet know what hit them.
This program aired on April 17, 2013.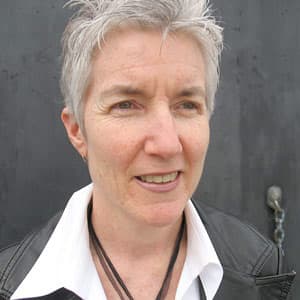 Martha Bebinger Reporter
Martha Bebinger covers health care and other general assignments for WBUR.