'It's All Right, Buddy, At Least I'm Alive': Double Amputee Comforts Younger Brother
02:51
Play
This article is more than 7 years old.
You've probably seen the picture of a bloodied Jeff Bauman, as two people frantically pushed him in a wheelchair after the bombs exploded at the Boston Marathon. The 27-year-old from Chelmsford lost the lower portion of both legs in the attack.
Chris Bauman says when he's down about what's happened to his older brother, it's Jeff who picks him up.
"I'll just be a wreck. I'll be crying on him and everything, and he'll just be like, 'It's all right, buddy, at least I'm alive,' " the younger Bauman says.
The 22-year-old is amazed by his brother's positive outlook in face of the trauma he and so many others have endured.
"I'm proud of him. He's good. He's tough. He's already doing pull-ups on the pull bar," Chris says. "He's already wheeling around on the wheelchair, and he looks really good."
Jeff has always been a humorous person, according to his brother, and that has helped him begin his recovery. But some days are tougher than others, especially those when the pain from his two leg amputations is overwhelming.
Jeff has watched all the news coverage, his brother says, and is angry at the bombers — one of whom Jeff believes he looked right at before one of the bombs ripped apart his legs.
"He felt weird, because this guy was like, he was like on top of him. He was like in his private space. And Jeff just thought it was really awkward, so he like turned around, like looked right at the guy, and the guy even like gave him like a nod and like a smile," Chris recounts. "And then he was like, 'A couple minutes later the bag was just like leaning on my leg, and I was like, What?' And he thought it was weird, and he looked around, and he couldn't see the guy, so he thought maybe he just went in like a backside store or something."
Two and a half minutes later, the explosion.
Chris is still struggling to come to terms with his brother losing two legs in a terrorist attack.
"I don't even think I've processed it yet, because he was just here playing basketball, like talking about hockey with me and stuff and jamming with me," Chris says. "He's a really good musician. He's a really good singer and guitar player and really good at making lyrics, and he was just here. And it's just, I don't think it's settled in to me yet."
The two play together in a rock band, and Chris says he's confident his brother will return to music. In the meantime, he's being showered with cards and gifts from around the world.
"He's so gracious and blessed that all these people are thinking about him," the younger Bauman reflects. "He just still after all this is thinking about other people, and not him."
On Tuesday, Jeff Bauman wheeled himself into a neighboring room at Boston Medical Center and gave a gift to a bombing victim who was marking her 18th birthday.
This program aired on April 24, 2013.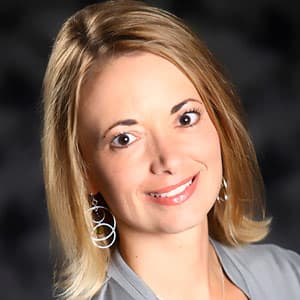 Lynn Jolicoeur Producer/Reporter
Lynn Jolicoeur is the field producer for WBUR's All Things Considered. She also reports for the station's various local news broadcasts.