Unharmed, At Least Physically: Boylston Street Law Firm Struggles To Regain Normalcy
05:44
Play
This article is more than 7 years old.
The injury count from the Boston Marathon bombings is now more than 260 people. But hundreds more people at the site of the blasts, even though physically unharmed, were profoundly affected.
At one Boylston Street law firm, one of the partners and some of his employees are experiencing lingering emotional effects from a day that started as a celebration and ended with them unable to return to their office for more than a week.
"Almost every day last week, I tried to come back," says attorney Paul Michienzie. "There was something comforting. I just needed to be near here where all this happened. I can't describe it to you. And yet each time I approached the area, I had a pit in my stomach."
Boylston Street is much more than a workplace now for Michienzie. After two decades of working in the area, April 15 left him bonded to the place — to the people — in a very different way.
"We were having the time of our lives that day," Michienzie recalls.
It's an annual tradition for Michienzie and his firm — watching the marathon from their offices five floors up, not far from the finish line. And he says this year at first seemed different — better — in some intangible way.
"It was just a special day, in a freaky, kind of strange way," he says. "It was so alive and beautiful, and the sun was shining. It was almost too good to be true, I guess, if you look at it in retrospect."
He and his partner, Richard Sawin, had, as in years past, auctioned off a marathon party in their office at a charity event. So there were 10 people there because of that. There were other friends from around the state, and a client visiting from Florida. There was food, wine, cocktails, fresh air and the sound of cheering coming through the wide open windows. Then eight of them left the party and headed outside, two doors down to Atlantic Fish. They were standing at a cocktail table by the entrance to the terrace, eating appetizers, when the first bomb exploded.
"We all looked at each other, like, 'What is this?' And then in a matter of seconds, the second bomb goes off, and the words were, 'Oh my God, this is real,' and then it was absolute pandemonium," Michienzie recounts.
The second blast happened just 20 feet away from them.
"And the pressure wave just, I mean, my wife and I were nauseous the whole day because we couldn't get our equilibrium back," Michienzie says. "But she started screaming, you know, Emily, my daughter. We... sorry... ran in to Atlantic Fish."
Their first thoughts went to their 13-year-old daughter. Was she still inside, where they had left her? Would there be more explosions? Last they knew, she was tending to the 8-month-old baby of one of the firm's associates — Franz Lepionka — who was also now outside with them. He, too, just wanted to find his baby and his wife.
"We had to go through the actual site of the blast," Lepionka says. "They're definitely images that stay with me, and one of the most poignant images was just a man holding a child. A part of me doesn't really want to process those images at this time."
He is fairly certain he saw 8-year-old Martin Richard, who died. The client friend up from Miami was right there, too, and is now haunted by the images. He has since returned to Florida, and Michienzie says he's receiving counseling.
"I worry about him because he's all alone. The further you get out — although there's clearly an appreciation for what we went through up here — until you are in the thick of something like that, truly, there's no one he can relate to daily... not on a face-to-face level," he says.
Michienzie's wife is also struggling. She's a teacher, and, he says, seeing her first graders every day is helping. His sister is a surgical nurse. She's questioning having left the scene, he says, wondering if she should have stayed and helped.
Michienzie says the whole party eventually regrouped upstairs at the law firm. Then police evacuated them — and they ran all the way to Cambridge. Priscille Buckley, Michienzie's assistant, was among them.
"A lot of good came out of this in people," Buckley reflects. "We all stuck together, everybody made sure everybody was OK, and it was a good feeling in that sense."
But Buckley says she now jumps at all kinds of noises. She's angry about what happened. And then there's the guilt — for being OK, for going about her business, while so many people are suffering.
"I feel selfish for, like, being here. It's kind of an odd feeling," she explains. "I guess I never felt that way, you know? I feel bad for the people, and I walked down the street yesterday for the first time and, like, I was just crying."
Michienzie understands those feelings of guilt — to be so close, yet unharmed.
Strolling to the exact spot where he was standing when the bombs went off, he says he hopes to gather again with his group from marathon day, here at Atlantic Fish, in the coming days. The restaurant is still cleaning up and refurbishing to reopen. Michienzie says he looks forward to everyone in the group sharing their feelings, which they're all writing down. He now feels like a brother to all of those who were there.
"When I see the people that were with me, it's not even a handshake," he says. "It's a hug. I wonder if I'm going to stop hugging them. They might shoo me away at some point, but I can't help but feel that closeness. I don't think there's anything I wouldn't do for these people."
They shared a survival experience like no other, he says. And for him, sharing, talking, and hugging, is the only way to cope.
This program aired on April 25, 2013.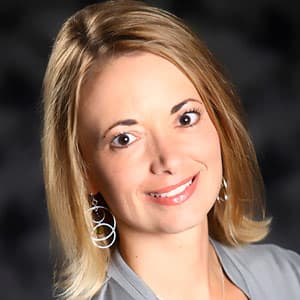 Lynn Jolicoeur Producer/Reporter
Lynn Jolicoeur is the field producer for WBUR's All Things Considered. She also reports for the station's various local news broadcasts.