DYS Commissioner Dolan Chosen To Head Up Probation Department
03:32
Play
This article is more than 7 years old.
There's a new commissioner of the Massachusetts Probation Department, which has been in the public spotlight for the past few years following revelations of its politically rigged hiring system and other dubious practices.
Edward Dolan will begin his new job next month. He's currently the commissioner of the Massachusetts Department of Youth Services and he'll be taking place of John O'Brien, who resigned as probation commissioner in 2010 and now faces new federal bribery charges. O'Brien was acquitted last month of state corruption charges, accused of overseeing a rigged hiring system.
A clean-up effort at probation is already underway, but when WBUR's All Things Considered host Sacha Pfeiffer spoke with Dolan Thursday, she asked him what improvements still have to be made.
---
Edward Dolan: The good news is that the vast majority of the staff were really not complicit. They may have suffered by it, and suffered by the lack of leadership, but were not complicit, and they were really good people who really are professionals who care about the field. So I think that the very, very vast majority of people see this as an opportunity to really go forward, regain the public's trust and confidence, and really restore probation. And there's a lot of new people, there's been a lot of turnover, a lot of retirement. You know, I just met with chief probation officers and a third of them were brand-new.
Sacha Pfeiffer: Even though, as you've said, there's already been a weeding-out process of people who were judged to be unqualified for their jobs, there are still inevitably many people in positions who were largely there because they were political hires. What do you do about those people?
I take it on faith from the court that they have spent two years diligently reconciling those issues and that now there really is a stabilized, qualified work force. And if there are people who are not effective at their jobs, it's a personnel issue. So I think the real emphasis is forward-focused. People are going to be judged by their performance, and I think that creates a healthier organization.
What about the public trust piece of this? How do you restore public faith in an organization that for a long time was simply a place to hire friends of politicians?
You know, it's going to take time and it's going to take hard work and it's going to take results. I don't think telling people that things are different is going to restore that. I think it's showing people that things are different. We know we're going to be under scrutiny and that's appropriate. I think we need to be judged by our performance, and I think time and results are the best antidotes to people's concerns about the service.
As the troubles at the probation department have been covered, many lawmakers have been open about saying that just part of their job was passing along lists of names of people who are friends or relatives of politicians who were hoping for jobs in probation. How do you ensure that that doesn't continue and that there's transparency in terms of there no longer there being these passed-along lists by high-level politicians?
A lot of that work has been done. Hiring in the court system and probation is now a a highly structured process where resumes don't come to probation; they're screened in the trial court by the human resource office for qualifications. They're looking into testing. And all of that get done absent any knowledge of references. And then there's also been criteria established for how do you weigh references.
This article was originally published on May 02, 2013.
This program aired on May 2, 2013.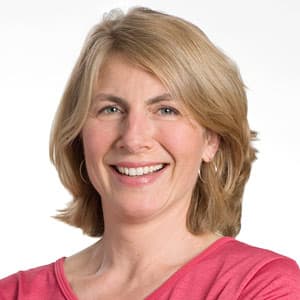 Sacha Pfeiffer Host, All Things Considered
Sacha Pfeiffer was formerly the host of WBUR's All Things Considered.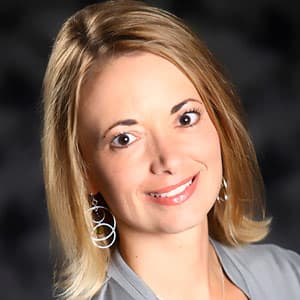 Lynn Jolicoeur Producer/Reporter
Lynn Jolicoeur is the field producer for WBUR's All Things Considered. She also reports for the station's various local news broadcasts.