Public Invited To Add Their Voices To Marathon Song
09:46
Play
This article is more than 7 years old.
The Boston Marathon bombing is one of those tragedies that different people process in different ways. Some internalize it. Some need to talk about it or write down their thoughts. And some people put their feelings into music.
Stephen Randall, who watches the race each year from near his street in Wellesley, has written a song for the bombing victims. The lyrics were inspired by President Obama's speech at Boston's Cathedral of the Holy Cross the week after the bombings.
And through the magic of digital editing, the song is designed to keep adding additional voices as people anywhere record themselves singing the chorus and submit those vocals.
WBUR's All Things Considered host Sacha Pfeiffer spoke with Randall about how this works.
---
Sacha Pfeiffer: Would you first tell us how you got this idea?
Stephen Randall: I was so inspired when I heard the president say, "You will stand, you will walk, you will run again," and as a songwriter I immediately got those words in my head and picked up a guitar and started writing.
And it's your voice we hear in the lead vocals of the song?
It is, indeed. I wouldn't claim to be a singer, but it is my voice on the lead vocals.
Right now, how many other voices are mixed into this song?
The song was posted on SoundCloud just over a week ago. There's approximately 25 tracks of different voices with voices coming in from seven different people so far from all corners of the world.
You mentioned that it was Obama's words at that interfaith healing service that made you want to do this. Let's hear how you've blended his words in:
President Obama: Your commonwealth is with you, your country is with you. We will all be with you as you learn to stand and walk, and yes, run again.
So is your goal that this song will keep growing and growing and growing as more people sing the chorus and send those digital vocals to you?
Several goals. A few decades ago, to do something like this you'd need to be Quincy Jones and need to get Michael Jackson and all sorts of people into a studio, and these days you can just open up your laptop, write a song, post it and then invite people to contribute. So I really think that one way in which we can express ourselves is to invite people to sing the chorus.
But I really ultimately do want hundreds, if not thousands, of people to sing it. But more than that, the goal is that there's a message that remains after the headlines subside — that is a message of hope and courage and strength.
This song, or maybe the idea for this song, makes me think of "We Are the World" and "Do They Know It's Christmas," these celebrity songs from the '80s that were for charity, ultimately. Is that the idea? That approach, for a different event?
I think it's a contemporary version of that, that people can come together. There's a link to the OneFund on the page where the song is on SoundCloud. People need to do whatever they need to do to express themselves and to feel like there's a more positive side to this.
The community is strong and we've had messages from people in, for example, South Africa, where somebody was saying he just thought it was a headline and it was unfortunate but hearing a song and putting a face to it made it more poignant to him, and I thought that was a very good thing.
You've brought in an example of what just some of the raw vocals sound like. I want us to hear some of that, too:
Scarlet Randall singing:

We will stand, yeah 

We will walk, yeah

We will run
Now, Stephen, that woman's voice happens to be your daughter?
She's a very talented 16-year-old who actually had the idea of putting the chorus at the beginning of the song. When she first heard it, she said, "The song's good, Dad, but the chorus needs to be at the front," and I said, "I think you're right."
Let's listen to when you begin to combine your daughter's voice with other voices:
Chorus of voices:

We will stand.

We will walk.

We will run again.
Do you have a goal of how many voices you would like to add to this chorus, or is it unlimited?
It is unlimited in theory. I'd love to be swamped by them. If people can download the track and add their vocal and then send me the vocal on its own, I will drop them into the track.
You're a former professional songwriter from London, where you grew up. Did that make you feel that somehow the way you wanted to express whatever feelings you were feeling after the bombings was through music, through a song?
It happened automatically. My passion is for writing songs, and I find that sometimes it's easier to express myself that way.
And there is something about music that can be powerful on any occasion and particularly powerful in situations like this. What do you think it is that makes that have even more impact sometimes than just talking or writing or thinking?
I'm discovering that it's border-less, that people sometimes relate to music or to lyrics in a way that wasn't intended and sometimes in a more powerful way. There's a message from somebody on the track that it brought them to tears. I'm sure I couldn't just speak to them and say, "This was a terrible event," and they'd start crying. But if the music or the lyrics can touch people, then that's a wonderful thing, as well.
In the lyrics you've written, they are very local in a very intimate way. I mean, it literally follows part of the race route. Let's hear part of that, as well:
Stephen Randall singing:

We waved them on

From Hopkinton

Through Wellesley Hills

Then Newton straight to Boston.

As they reached Heartbreak Hill

They didn't know that they'd face

A greater heartbreak still
Is your idea that this becomes some kind of anthem for the marathon?
I'd love that from a personal perspective, as well as the ability to make people come together in some sort of a chant. It would be a wonderful thing as a writer to imagine thousands of people singing, "We will run again," and know that you've had something to do with that.
Where do you envision that happening? Is it a crowded Fenway Park breaking out in song? "We will run again"?
That would be nice. I'd love that. I know there's a benefit concert at the TD Garden and it would be great to get the local high schools singing the song there. I'd love to think that there's a possibility that people sing this at every marathon. That it's just a way of cheering on people who are running and a way of paying respects but also encouraging people.
This song starts with Obama's words and voice and it ends that way, too:
President Obama: Because that's what the people of Boston are made of.
So it really comes full circle there.
Yeah, I think the people of Boston and the people around Boston — Wellesley, etc. — all feel this way and if we can show what we're made of and stand together, it's a pretty cool thing.
This program aired on May 3, 2013.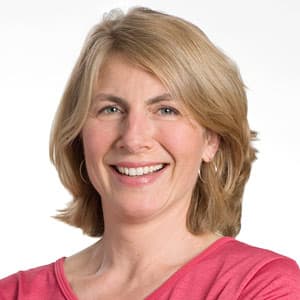 Sacha Pfeiffer Host, All Things Considered
Sacha Pfeiffer was formerly the host of WBUR's All Things Considered.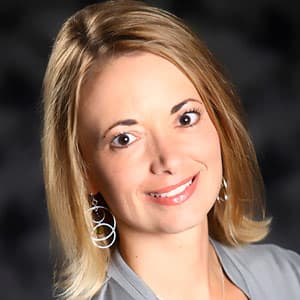 Lynn Jolicoeur Producer/Reporter
Lynn Jolicoeur is the field producer for WBUR's All Things Considered. She also reports for the station's various local news broadcasts.