Funeral Home Director: Mother Wants Bomb Suspect's Body Back In Russia
03:36
Play
This article is more than 7 years old.
Worcester funeral home director Peter Stefan says the mother of Boston Marathon bombing suspect Tamerlan Tsarnaev wants her son's body sent back to Russia for burial.
"It's his mother, so are you going to say to her? What can you say?" Stefan said. "They would love to have him back there [in Russia] but I haven't heard from anybody that says they can do that. That would be ideal."
Tsarnaev's uncle, Ruslan Tsarni, arrived at the Graham, Putnam, and Mahoney Funeral Parlor in Worcester from his home in Maryland Sunday and prepared his nephew's body for a Muslim burial. Although Stefan has received offers to bury the body in out-of-state cemeteries, Tsarni says the body should stay in Massachusetts.
"He is not merchandise to ship him here, ship him there," Tsarni said. "He lived here most of his life, the life that he understood, from 15 on he lived here."
But officials in Cambridge, where Tsarnaev lived, have asked the family not to formally apply to bury him in the city cemetery, saying it's not in the city's best interest.
Stefan says he's willing to wait out the controversy.
"I have refrigeration, I can hold him for a long time," Stefan said. "It'd be a great idea if we could send him to Russia. But I'd have to have something from the State Department just get the proper paperwork, this is a national security situation, and send him over."
Tsarnaev's body has been in Worcester since Friday and protesters have shown up every day calling Stefan "un-American" for agreeing to accept the body. Worcester activist Bill Breault has started a fund to raise money to send Tsarnaev's body to Russia. But he says it's not because that's what Tsarnaev's family wants.
"I don't want to be politically correct. I'm not looking to give the family anything. My sympathies are with those that died. I look at him as a terrorist," Brealut said.
Both Breault and Stefan say they have asked state and federal officials to intervene. But Gov. Deval Patrick says this is not an issue for government.
"This is not a state or federal matter; it's a family matter," Patrick said. "And the family has options and I assume that they will exercise one of those options and I hope that they do so soon."
A spokesman for Worcester U.S. Rep. Jim McGovern says the congressman is in talks to resolve the issue. But once Tsarnaev's body is buried, Stefan may have other problems.
Worcester Police Department spokesman Sgt. Kerry Hazelhurst says someone is going to have to pay for the six Worcester police officers who have been guarding the funeral home around the clock since Friday.
"Right now we still have the officers present. At this point, who's going to be responsible for funding this?" Hazelhurst said. "It's going to be something that the city administration is going to have to work with the owner of this funeral parlor."
Stefan says he hopes the issue will be resolved soon.
This post was updated with Morning Edition feature content.
This article was originally published on May 06, 2013.
This program aired on May 6, 2013.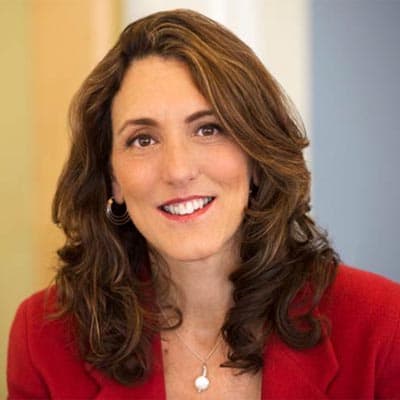 Deborah Becker Host/Reporter
Deborah Becker is a senior correspondent and host at WBUR. Her reporting focuses on mental health, criminal justice and education.