Country Star Vince Gill To Croon With The Boston Pops
This article is more than 8 years old.
The Boston Pops opens its season Wednesday night by tipping its hat west with country music superstar Vince Gill.
The Pops has taken on so many genres — bluegrass, Broadway show tunes, the great American Songbook and, yes, country.
For Pops conductor Keith Lockhart, teaming up with the award-winning musician makes perfect sense.
"It was a very easy rehearsal," Lockhart said, "because we all fit together and he's got a great band and he knows what he's doing."
Dressed in shorts and a baseball cap, singer-songwriter/guitarist Gill admitted he was blown away by the the Boston Pops Orchestra.
"They're really good," he said, laughing.
Gill, 57, says it was emotional to be on Symphony Hall's stage. He's sold more than 26 million records since he embraced country music in the early 1980s, but he remembers as a kid listening to Pops conductor Arthur Fiedler's recordings with country legend Chet Atkins.
And Gill says Boston had a huge impact on him.
"My favorite baseball player was here, Carl Yastrzemski, my favorite hockey player was Bobby Orr, and the Boston Pops, they were the first orchestra I probably ever heard of, other than the symphony at home in Oklahoma City," he said. "So this is the first time that I've ever gotten to have my songs that I wrote played by these folks.
"It's magnificent, it's majestic, it's words that a hillbilly singer shouldn't use very often but it's fun to rock, it's fun to turn it up and play your guitar loud and do all those things, but it's also equally as emotional and beautiful to hear music so beautifully played. I'm just like a crooner; I'm not a country singer. I'm just singing these beautiful songs with the symphony."
Which could disappoint some of his country fans. But Gill hopes his more-subdued-than-usual performance will bring some peace to Boston. He was born in Oklahoma City and recalls the bombing that shook his hometown in 1995.
"Every time something happens like this what is so rewarding is to see the response," he said. "People all of a sudden are just caring for strangers, and it's beautiful to watch. And the whole country hurts for this part of the country."
Gill is performing a song that he says should help Bostonians through this time. It's called "Go Rest High On That Mountain." He wrote it after his brother died.
Gill performs with the Boston Pops for their season opener Wednesday night at Symphony Hall.
This program aired on May 8, 2013. The audio for this program is not available.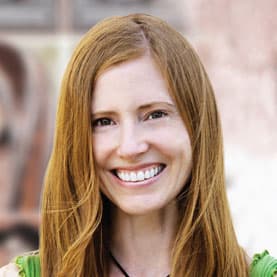 Andrea Shea Senior Arts Reporter
Andrea Shea is WBUR's arts reporter.