Report: Many Mothers Say They're Pressured To Have Birth Interventions
This article is more than 8 years old.
So, just in time, here's a new report that does just that. "Listening to Mothers III," produced by the nonprofit Childbirth Connection, is an in-depth look at women's pregnancy and birth experiences that covers a huge range of topics, from pregnancy weight gain, breast-feeding and postpartum depression to use of pain medication during birth and paying for maternity care.
The report, the third of its kind, is based on online surveys of 2,400 women who gave birth to a single baby from July of 2011 through June of 2012 in a U.S. hospital. There's a lot to digest here, but for anyone interested in birth, it's worth spending time wading through the material.
Here, as highlighted by authors of the report, are some of the more salient findings:
--A quarter of women surveyed experienced three or more of five major medical procedures such as labor induction, drugs to speed labor, and cesarean section, while only one in eight women had none of these interventions.

--Unnecessary interventions — such as inducing labor for convenience or routine repeat cesareans — exposed women and their babies to avoidable risk.

--Most of the women could not correctly identify risks of labor induction or cesarean section, revealing problems with prenatal education.

--One in four who had these procedures reported experiencing pressure from a care provider to do so.

--Mothers expressed a high degree of trust in maternity care providers, with nearly half rating them as "completely trustworthy."

Maureen Corry, Executive Director of New York-based Childbirth Connection, said in an interview that a perfect storm of forces — including pressure on women and complete trust in their provider — could lead to unwanted outcomes.
"The pressure to have an induction or c-section, a lack of awareness about the risks of those interventions and an unqualified trust in their health care providers is a potent combination that could result in women and their babies being exposed to unnecessary risk and receiving care that isn't based upon the evidence," Corry said.
"You can imagine if providers put a little bit of pressure on and the women don't have all the facts, they might make decisions that aren't good for them."
In the survey, mothers were asked if they felt pressure from a health profesional to have one of three interventions and, according to the report, "notable proportions indicated that they had experienced such pressure. The proportions reporting pressure varied very slightly by intervention: labor induction (15%), epidural analgesia (15%), or cesarean section (13%)."
Here's more detail from the survey:
We looked at these finding by whether or not mothers had the specific intervention, and there was significant difference in each case. In terms of induction, 25% of mothers who experienced an induction cited pressure compared to 8% who did not have an induction. Most notably, there was a difference in the case of cesarean sections. Of those mothers with a vaginal (not VBAC) birth, 7% indicated they felt pressure while among those who had a primary cesarean 28% said they felt pressure. For those with a prior cesarean, 28% of the mothers with a VBAC and 22% of those with a repeat cesarean indicated they felt pressure. Overall, 8% of mothers who did not have a cesarean experienced pressure for surgery versus 25% of mothers who had a cesarean.
The report also found that many effective pregnancy and birth-related practices that help women weren't routinely used. From the news release:
In pregnancy, for example, these included help with smoking cessation. Around the time of birth, just a fraction received continuous labor support from a doula, though many would have liked to have had doula care. Half of the women were not exclusively breastfeeding a week after the birth, and many had not received help from a provider for notable symptoms of depression. Many women who would have liked the option of vaginal birth after a cesarean (VBAC) reported that their maternity care provider and/or hospital was unwilling to provide this option, and faced another cesarean and the range of risks associated with repeated surgeries.

"Underused maternity practices tend to be non-invasive, pose few if any risks, and use relatively few resources," said Dr. Eugene Declercq, the survey's lead investigator, and a professor of community-health sciences at the Boston University School of Public Health. "They offer many opportunities to improve the quality, outcomes and cost of maternity care, with benefits for mothers and babies, and those who pay for their care," he said.
Readers, were you pressured by providers to have one or another intervention during childbirth? Or were there things you wished you could have had (like a doula or breastfeeding support) that were not available to you? Please comment and let us know.
This program aired on May 9, 2013. The audio for this program is not available.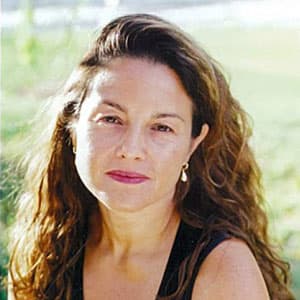 Rachel Zimmerman Health Reporter
Rachel Zimmerman previously reported on health and the intersection of health and business for Bostonomix.