Angelina Jolie's Double Mastectomy: How Times Have Changed
This article is more than 8 years old.
About five years ago a close friend of mine had a prophylactic double mastectomy to lower her extremely high genetic risk of developing breast cancer, which had killed her mother. She begged me to keep the operations a secret: she didn't want to worry her two young daughters.
Today, in a New York Times opinion piece that is about as out-there and open as it gets, 37-year-old actress and activist Angelina Jolie, who carries the BRCA1 gene which greatly elevates her risk of breast and ovarian cancer, writes that she recently had her breasts surgically removed to lower that risk.
Two weeks later I had the major surgery, where the breast tissue is removed and temporary fillers are put in place. The operation can take eight hours. You wake up with drain tubes and expanders in your breasts. It does feel like a scene out of a science-fiction film. But days after surgery you can be back to a normal life.
Nine weeks later, the final surgery is completed with the reconstruction of the breasts with an implant. There have been many advances in this procedure in the last few years, and the results can be beautiful.
I wanted to write this to tell other women that the decision to have a mastectomy was not easy. But it is one I am very happy that I made. My chances of developing breast cancer have dropped from 87 percent to under 5 percent. I can tell my children that they don't need to fear they will lose me to breast cancer.
Jolie's mother died of cancer at age 56 and Jolie writes that she didn't want to put her own kids through that kind of pain if possible. That this highly public figure offers such intimate details about her body and her breasts may be a sign that the taboos around cancer are dwindling. ("On a personal note," Jolie writes, "I do not feel any less of a woman. I feel empowered that I made a strong choice that in no way diminishes my femininity.")
Sharon Bober, a clinical psychologist and director of the Dana-Farber Cancer Institute's Sexual Health Program, who counsels many women who have had similar surgeries, said in an email that Jolie's honesty is truly refreshing:
Wow!

One thing that strikes me is how times have changed - not that many years ago BRCA carriers would be worried about insurance being dropped, stigma, judgement, ("you are removing healthy breasts?? What are you crazy??") and now this too is out of the closet.

Until there are more effective ways to actually prevent cancer in mutation carriers, prophylactic surgery is overwhelming the best way of significantly lowering risk. Many BRCA carriers do NOT have surgery in part because of the stigma and largely because they are worried about the "side effects" of preventive surgeries. I work extensively in the world of BRCA and those women often feel uncomfortable talking about their experience because unlike women who "have cancer," they only have a genetic mutation (which meanwhile feels like a Damocles' sword). Unless all of this gets talked about in an open and honest way, many of their concerns cannot get addressed and women are likely opting out of potentially life-saving surgery. Bravo Angelina Jolie.
Nina Manolson, a health and nutrition coach in Somerville, Mass., had a prophylactic double mastectomy five years ago after discovering she was a BRCA1 carrier. (The surgery was covered by insurance, by the way.) She told me she was impressed by Jolie's disclosure because "the more clear information there is out there about cancer and specifically BRCA the more lives can be saved...I also appreciate that Angelina Jolie included alternative approaches in her treatment plan. She didn't eschew the medical model or alternatives. She embraces both." Manolson added:
I especially appreciate when someone like Angelina Jolie, who is held up in the public spotlight speaks her truth. Because she has such a large platform she'll probably reach and educate more people in a day about BRCA than the medical community has in the last 10 years.
NPR's story on Jolie's news includes more data on the effectiveness of this type of preventive surgery.
Salon has a smart piece on why Jolie's surgery may not be right for all women confronting the same genetic reality.
And The Boston Globe tracks the celebrity Twitter response to Jolie's disclosures today.
Readers please comment! Have you had this surgery? What do you think of Jolie coming out on this? We want to hear your thoughts.
This program aired on May 14, 2013. The audio for this program is not available.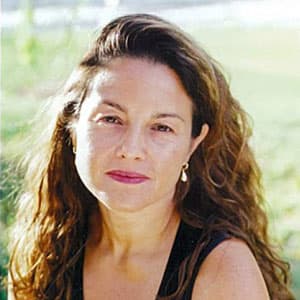 Rachel Zimmerman Health Reporter
Rachel Zimmerman previously reported on health and the intersection of health and business for Bostonomix.