The 2 Private Organizations That Have Changed Boston's Public School Sports
10:47
Play
This article is more than 7 years old.
Just four years ago, Boston's student-athletes performed in shabby — and even dangerous — conditions. Today, the city's sports program has gone through big changes with help from privately funded charity groups, which spend more on athletics programs than the city.
BOSTON — Boston Public Schools Superintendent Carol Johnson says an institution as large as the city's school department isn't used to sharing control of projects.
"When we have to partner with somebody we still want to run it all," Johnson said with a laugh. "Usually the relationship, in a lot of partnerships, has been people give us a check and then they walk away."
Today, The Play Ball! Foundation is spending $400,000 to $500,000 a year. The money funds a total of 40 teams — volleyball and double dutch for girls, football and baseball for boys. Before Play Ball! funded them, those sports were not even being offered at middle schools. And Johnson says Play Ball! is making a commitment that's more than financial.
"They were willing to give us a check, but they wanted to see that their investment paid off. They wanted to stay around to make sure that there was a return on their investment," she said. "And I think that's the big difference here, that they continue to pursue how to make the model better."
The Play Ball! Foundation
Spend some time with Play Ball! founder Michael Harney and it quickly becomes clear that he's not the kind of guy who backs away from a challenge — even one as big as navigating the bureaucracy of the Boston Public Schools.
"It wasn't whether we could figure it out, it was just how long it was going to take," Harney said. "Sure, we broke a little glass along the way, but ultimately when you get a group of young professionals that are dedicated and smart and creative and kind of relentless when it comes to just figuring it out, it made too much sense, I think, for everyone to ignore.
"It wasn't perfect and we're still learning, but at the same time the feedback's been overwhelming across the board."
Harney's originally from Concord and he spent a lot of time playing sports. In college, he was a captain of the lacrosse team at Georgetown University. When Harney returned to Boston, he and some friends founded a charity in 2005. It wasn't hard to pick a theme.
"I grew up, and I think a lot of the guys on the [charity] board grew up, playing sports with their classmates and having that higher standard held," Harney said. "So I think that's something that's really been how we remember it, and I think [sports are] really helpful because it helps build school spirit and it keeps kids focused during the daytime."
Harney is just as comfortable talking about sports as he is talking about money. He works in the financial sector, as do several of Play Ball!'s board members. Right now, the group gets about half of its money from fundraising events and half from grants and private donations.
"Fundraising is everything, right? So I think that for anyone getting into this is one — raising money and then raising money to a point where you create a platform that gives you visibility to grow because every year we gotta fund these things," Harney said. "You gotta be able to figure out a way to do that."
Like a scrappy up-and-coming athlete, Play Ball! is lean. There are about a dozen board members and they all raise money. To keep costs low, members pitch in with legal advice, accounting and whatever else comes up. The Boston Public Schools provides things like access to athletic fields and liability insurance. Play Ball! hires coaches and refs, and that's just the start of a long to-do list.
"There's a lot of moving parts when you have fields and uniforms and equipment and refs and EMTs and buses and how to refurbish equipment and, how do we deal with different events that happen?" Harney said. "So there's definitely been a learning process, I think, for everyone. Ultimately, once you get it figured out, the beauty of it is it's very scalable. It's just really a matter of capital."
Play Ball! takes sports seriously, but the SSRun does not.
Every December, hundreds of runners in Boston strip down to skimpy bathing suits and Santa hats for the charity fundraiser formerly known as the Santa Speedo Run. They brave the cold for a one-mile jog on Boylston and Newbury streets. The run has raised money for a variety of local charities, but now Play Ball! is the sole recipient, thanks to an agreement announced in 2012. It's a silly event, a silly event that raised about $400,000 last year alone.
After fundraising, planning and dealing with logistics, the payoff for Play Ball!'s members is on the field. Harney loves attending the games and tournaments the organization puts on. It keeps him thinking about the future.
"My only regret with this is that we haven't moved faster because when you get to see 1,000 kids at work every year, it's awesome," he said. "We don't want to be foolish with investing into it, so we want to grow at a smart and healthy pace. Luckily the board's pretty young, so I think we're kind of just getting started."
One of the slogans Play Ball! uses is "More Feet on the Field." A thousand kids are playing at least one Play Ball! sport. But with 12,000 middle school students in the city, it doesn't even take seventh-grade math skills to figure out there's a lot of room for expansion.
The Boston Scholar Athlete Program
And there's room for expansion at the high school level as well. The Boston Scholar Athlete Program reaches just under a quarter of the district's 17,000 high school students. About 250 of the BSA's most active student-athletes were on hand for the program's annual fundraiser in late April.
Guests watched in wonder as the high schoolers gathered on center court, waving pom-poms and large, colorful signs. The athletes' enthusiasm must have been infectious. The BSA has only been around for four years, but they raised over $1.7 million in a single night.
"I had this fear, frankly, in the beginning when the Boston Scholar Athlete Program was begun that maybe this is a quick fix, a quick political fix to appease the masses," said Bob Hohler, a veteran investigative reporter for The Boston Globe. He's one of those who's been won over by the organization and its founder, John Fish.
"He's committed, he's committed to the long term," Hohler said. "I think he's said, 'I'm doing this to the day I die, I'm going to support this program' and I think that's an incredible, incredible tribute to him."
Fish is the CEO of Suffolk Construction (which is also a WBUR underwriter). The BSA offices are housed in Suffolk's national headquarters in Roxbury, and Fish has put his managerial mark on the program as well.
"We live by his motto of, if you can't measure it, you can't manage it. So we track data on everything," said BSA executive director Rebecca Splaine Salwasser. She can rattle off a lot of numbers. For example: 50,000 — the number of hours athletes spent last year in the program's tutoring centers. Or 190 points — the average improvement by students who took the SAT prep class. Or $3.1 million — the BSA's total budget for last year.
To keep those numbers growing, Fish has pledged $1 million a year through Suffolk's charitable foundation. And his contribution doesn't end there.
"I think the simple part of philanthropy is really signing your name," he said. "The hard part is spending the time and dedicating the resources, beyond just yourself, to make things happen."
Fish uses his business contacts to raise money for everything from all-star games to training for coaches. He asks Boston's academic institutions for access to discarded equipment and student tutors. And he calls on Boston's pro sports teams for grants and special appearances.
"We live in a wonderful, wonderful city that we're all very, very lucky to live in and take advantage of," Fish said. "And at certain parts of our life we have to stop and pause and say to ourselves, 'What can we do for others so that they can experience the same wonderful, healthy environment that we experience in a day in and day out basis?' "
From time to time, Fish also calls on his ex-employees. One of them is an ex-Suffolk construction worker, actor Mark Wahlberg. A couple of weeks ago, Wahlberg made a surprise appearance at the pep rally fundraiser. He had Ted, the teddy bear from the movie of same name, under his arm.
"I can't wait to see how you guys lead our great city and our great nation in the future," Wahlberg said. "God bless you all and thank you for having me."
The evening quickly turned to mayhem as kids rushed the floor, eager to get their pictures taken with a celebrity. But earlier, in a more serious moment, the lights dimmed as Fish talked about dreams.
"I often say if you don't dream at night, you become sleep deprived," he said. "But when you don't dream during the day, you'll lose hope."
Fish has a dream of his own. He'd like to expand the Boston Scholar Athletes to other urban school districts. But it doesn't end there — it ends on the White House lawn, where he hopes he and some of his scholar athletes will soon shake the hand of the president.
WBUR's "Budgets &  Box Scores" series was edited by Martha Little.
This program aired on May 14, 2013.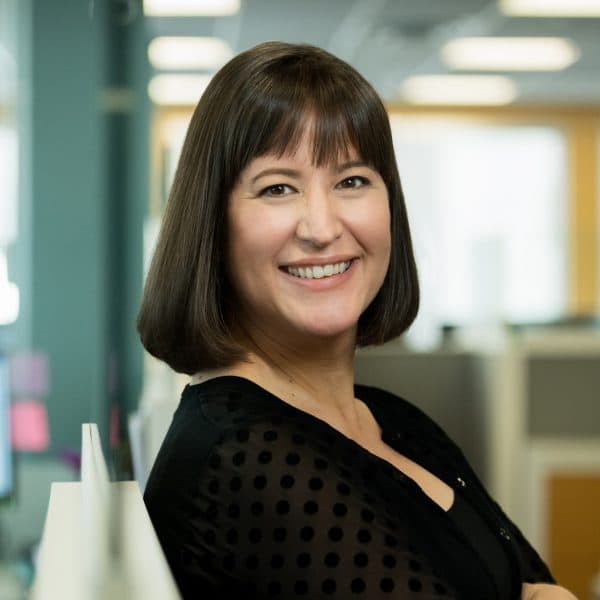 Karen Given Executive Producer/Interim Host, Only A Game
Karen is the executive producer for WBUR's Only A Game.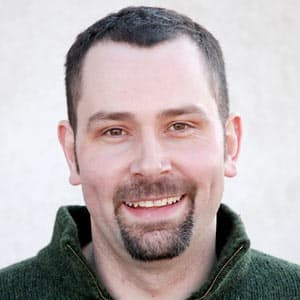 Doug Tribou Reporter/Producer
Doug Tribou was formerly a reporter and producer at WBUR and for WBUR's Only A Game.