BAA Invites Back Marathon Runners Who Didn't Cross Finish Line
This article is more than 7 years old.
Runners who made it to the half-marathon mark but did not cross the finish line after two bombs went off at the Boston Marathon have been invited back to run in 2014.
The Boston Athletic Association says 5,633 official starters were unable to cross the finish line last month after the race was stopped at 2:50 p.m.
"The opportunity to run down Boylston Street and to cross the finish line amid thousands of spectators is a significant part of the entire Boston Marathon experience," BAA Executive Director Tom Grilk said in a statement. "With the opportunity to return and participate in 2014, we look forward to inviting back these athletes and we expect that most will renew their marathon training commitment."
The BAA says it has already contacted via email runners eligible to return in 2014, which includes residents of all 50 states and 47 different countries aged 18 to 82.
Those interested will be able to register in August — a month before regular registration — and will be required to pay an entry fee, though the amount has not been determined. They will not have to run another marathon to qualify for Boston, as is normally required.
"We want to thank our participants for their patience as we continue to work through the details of arranging this accommodation for them," Grilk said. "And we ask for continued patience from the running community as we plan the 2014 Boston Marathon next April."
The BAA said no decision has been made on whether to increase the field size for next year's race.
This article was originally published on May 16, 2013.
This program aired on May 16, 2013. The audio for this program is not available.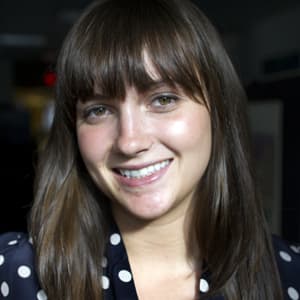 Abby Elizabeth Conway Digital Producer/Editor
Abby Elizabeth Conway was formerly a digital producer and editor at WBUR.