World Premiere Of Vonnegut Play Coming To SpeakEasy
This article is more than 8 years old.
Next fall, SpeakEasy Stage Company is set to produce the world premiere of an adaptation of Kurt Vonnegut's 1993 play, "Make Up Your Mind."
Some fans of the best-seller "Cat's Cradle," or "Slaughterhouse-Five" — which is considered by many to be one of the greatest novels of the 20th century — might be unaware Vonnegut also wrote for the stage. According to the New York Times, after a version of "Make Up Your Mind" --  a play about a man who invents a therapy for indecisive people -- was briefly staged in 1993, it was "consigned to a drawer with 11 other variations."
"I don't think Kurt was ever happy with any final version of any play he wrote," Donald Farber, Vonnegut's literary executor told the Times.
Five years after Vonnegut's death, Farber enlisted playwright Nicky Silver ("The Lyons") to take over the decision making. He gave Silver access to everything Vonnegut wrote during his lifetime and had just one rule: the words of the play had to belong to Vonnegut.
Here's how SpeakEasy describes the show on its website:
Roland Stackhouse thinks our greatest obstacle is indecisiveness — and he has the answer! Make Up Your Mind Inc. But just as business takes off, romance rears its head, and Stackhouse finds himself in a world of wealthy coquettes, paid enforcers, blue movies and confused clergy. It's a world only Kurt Vonnegut could imagine. Alternately hilarious and touching, Kurt Vonnegut's "Make Up Your Mind" is really about more than sticking to decisions — it's about that rarest of all commodities, human connection.
Read more about how the world premiere of Nicky Silver's adaptation of "Make Up Your Mind" found its way to SpeakEasy on the New York Times.
This program aired on May 20, 2013. The audio for this program is not available.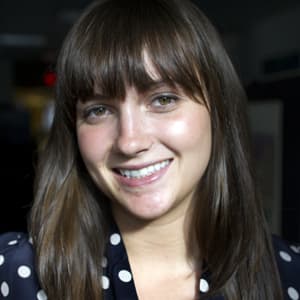 Abby Elizabeth Conway Digital Producer/Editor
Abby Elizabeth Conway was formerly a digital producer and editor at WBUR.