Business Bootcamp Helps Veterans Translate Army Experience
06:10
Play
This article is more than 7 years old.
Every year, 250,000 men and women leave the military. But over the next five years, an additional 1.5 million will leave due to budget cuts and reorganization.
A Cambridge company*, along with the Iraq and Afghanistan Veterans of America, are launching a program to help veterans translate their military experience into skills the private sector is looking for.
Business Bootcamp
The Fullbridge Program, a Cambridge-based firm that offers business school workshops to Ivy League college students, recently tested out a pilot program — which officially launches in Massachusetts next month — for 10 new veterans at the Omni Parker House in Boston.
The program is a sort of "business bootcamp" to help vets navigate the workplace by giving them a business degree in a nutshell. Bob Fogel, the chief program officer at Fullbridge who is also a 30-year Coast Guard Reservist, says while it's key for veterans to learn the financial and management skills that anyone would need to work in a corporate setting, the challenge for many new vets is really an issue of translation.
"Some of our military folks are very used to waiting to see who's the most senior person in a room and that's the person that generally takes the leadership position because of rank," Fogel said. "Well in a civilian workplace you're in a team and you're all arguing and vying for leadership. And so how do you navigate those things?"
Several veterans advocates say part of the problem is that military personnel make up less than 1 percent of the U.S. population, so many employers have little knowledge of or interaction with people from the military. Fogel says some prospective employers seem ignorant of the military.
"One [human resources] person said to an individual, 'So, did you kill anybody?' And another employer said, 'So this Marine Corps thing you've been doing for 10 years, is that like an internship?' So how do you take that kind of instance and then turn that into a positive?" he said.
Among the students in the pilot program was 26-year-old Phoebe Gavin, of New York. While serving in the Army, Gavin worked as a human resources coordinator and deployed to Iraq for 15 months. She left the Army in 2008 and has had trouble finding meaningful work despite the many federal programs aimed at helping vets transition to the private sector.
"I'm glad that it's available, because it's absolutely better than nothing, but it's certainly not ideal," Gavin said of her previous career training. "The people who are providing training, it's kind of like someone is given a PowerPoint and a pamphlet and now they're delivering the PowerPoint slides and the pamphlet. They don't necessarily have the knowledge from actually being in the private sector and actually making a transition or making hiring decisions."
Gavin is one of two veterans participating in the pilot program who does not have at least a bachelor's degree. Nationally, only 26 percent of veterans over the age of 25 have college degrees.
'Creating Business Leaders'
Fullbridge founder and CEO Candice Olson says the course is rigorous and is not for everyone.
"We offer this program to Ivy League college students as well, and everyone assumes they don't need help. Everybody needs help in this marketplace," Olson said. "I don't think where you've been is going to be a guarantee anymore. It's what you know how to do."
"What we've found is that veteran-owned business leaders hire veterans. So ... you might create a CEO who would hire thousands of veterans over the next few years."

Paul Rieckhoff, veterans advocate
Paul Rieckhoff, executive director of the Iraq and Afghanistan Veterans Association, says federally run programs don't match the needs of veterans or businesses in a changing economy.
"There's nothing else like this in America for returning veterans," Rieckhoff said. "There are a lot of programs out there that just give veterans jobs. What's different about this is that we're creating business leaders. What we've found is that veteran-owned business leaders hire veterans. So rather than just giving a vet a job here, you might create a CEO who would hire thousands of veterans over the next few years."
Rieckhoff hopes the pilot program can be scaled up because struggling to find a job can make an already-difficult transition to civilian life even more disorienting.
"Sometimes when they come home, they feel like they're behind. They feel kind of like Rip Van Winkle, like they woke up and everyone else had been moving forward," Rieckhoff said.
Gavin says she's lived that experience with little or no help from the government prepping her for the transition to civilian life.
"You're dropped off out in the world on your own. It would be great if I could have sat down with someone and say, 'I'm thinking about living here. I'm thinking about doing this.' And have someone help me evaluate those decisions," she said. "I joined when I was 17. I had never had to move on my own, I never rented an apartment before. There were a lot of skills that I had to learn on the fly, that it would have been great if somebody would have walked me through that.
"I would at least known what things to research," Gavin added. "Because that was the biggest problem for me, is figuring out what problem to solve."
No one from the Veterans Administration returned repeated requests from WBUR for comment on their jobs training programs.
The program runs two to four weeks at a cost of $4,200 to $5,750 per student. Fullbridge is working to convince universities to offer course credit for the program so participants could use the GI Bill to cover some of the costs. John Hancock is footing the bill for the five veterans entering the program in Massachusetts next month.
---
Correction: An earlier version of this report incorrectly identified Fullbridge as a nonprofit; it is a for-profit company.
This article was originally published on May 21, 2013.
This program aired on May 21, 2013.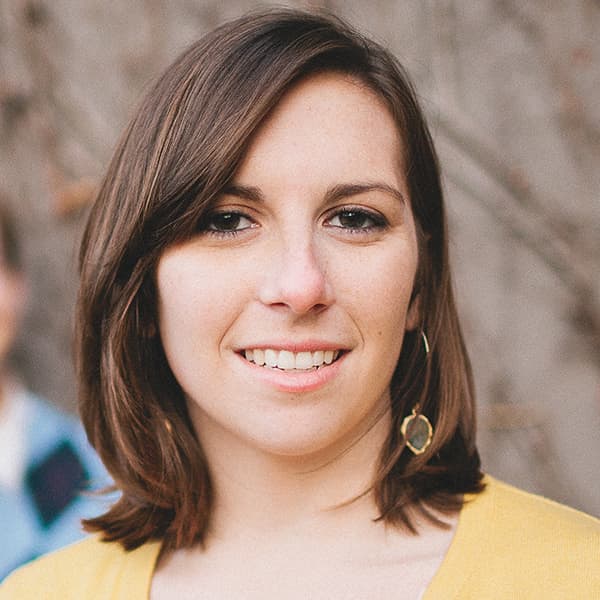 Kathleen McNerney Senior Producer / Editor, Edify
Kathleen McNerney is senior producer/editor of Edify.