Bruins To Face Penguins In NHL Eastern Conference Finals
03:06
Play
This article is more than 7 years old.
Saturday night the Boston Bruins will face the Penguins in Game 1 of the NHL's Eastern Conference Finals in Pittsburgh. The winner of the best-of-seven series will advance to the Stanley Cup Finals.
Bruins defenseman Torey Krug has scored four goals in five games this postseason. It's pretty impressive, especially considering he's only played in three regular season games in his entire career. Some rookies might be intimidated by Pittsburgh superstar Sidney Crosby, but Krug already has a little experience with this sort of thing.
"My first game was against Pittsburgh last year and I think I had a one-on-one with Crosby," Krug said Wednesday after practice in Wilmington, Mass. "So, I got all the butterflies out of the way. There's no room for that any more. It's time to come ready to play."
"Obviously, I think we all know what they bring to the table...We've just got to focus on ourselves and take care of business the way that we usually do."

Torey Krug, Bruins defenseman
Crosby may be the league's best player, but Penguins center Evgeni Malkin is the reigning MVP. Krug says it's not a secret that the Penguins will keep the Bruins' defense and goalie Tuukka Rask busy.
"Obviously, I think we all know what they bring to the table. We're very aware of that. I think everyone around is aware of that," Krug said. "We've just got to focus on ourselves and take care of business the way that we usually do."
Two years ago when the Bruins won the Stanley Cup, center Tyler Seguin was a rookie. He made his postseason debut in the 2011 Eastern Conference Finals and he's glad to be back.
"I think I'm just as excited as if it is my first playoff game. It's a great experience," Seguin said. "It's a great challenge. I think this is why we play hockey. So, I'm definitely going to enjoy that experience."
The Bruins have faced Pittsburgh in conference finals twice before. The Penguins got the best of the B's in 1991 and 1992. Some of today's younger Bruins were infants back then, but Boston forward Jaromir Jagr was on the ice for his first team: the Penguins.
Matt Bartkowski grew up in Pittsburgh. Today the 24-year-old Bruins defenseman is one Jagr's teammates.
"It's awesome because I looked up to him when I played. I didn't really try and model my game after him because I'm a defenseman and he's unbelievable, but it's pretty cool to be able to play with him now."
Coach Claude Julien hasn't kidded the 41-year-old Jagr about his decided seniority on the Boston roster. He says that's up to the players.
"They're usually pretty good at that at getting on guys for that kind of stuff. But as a coach, I don't even want to go there," Julien said, laughing.
But one thing Julien is serious about this time of year is keeping his players focused … and calm.
"When you get to the rink, it's all about business. Leave the rink, relax. Enjoy the nice weather, you know the sun gives you energy," he said. "Nothing wrong with being out and making sure you don't waste your energy out there when you should be saving it for the game and the time on the ice."
And tonight after a week off, the Bruins will be back in action. The winner of the series will face either Chicago or Los Angeles in the finals. All of them are in familiar territory. The last four teams left in the playoffs are also the last four Stanley Cup champions.
Doug Tribou is a reporter and producer for Only A Game. Follow him on Twitter @DougTribou.
This program aired on June 1, 2013.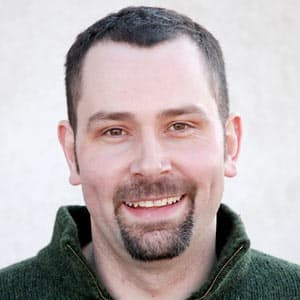 Doug Tribou Reporter/Producer
Doug Tribou was formerly a reporter and producer at WBUR and for WBUR's Only A Game.