UMass Remembers Cellucci's 'Courageous' Campaign For ALS Research
05:21
Play
This article is more than 7 years old.
As loved ones and caregivers of former Massachusetts Gov. Paul Cellucci pay their final respects this week, researchers at UMass Medical School in Worcester are celebrating the contributions he made to the field of ALS research. Cellucci died Saturday at age 65 from that degenerative neurological syndrome, also known as Lou Gehrig's disease.
For more on Cellucci's efforts and the latest on where ALS research stands, WBUR's All Things Considered host Sacha Pfeiffer spoke with Cellucci's neurologist, Dr. Robert Brown of UMass Memorial Medical Center, who also leads the medical school's ALS research.
---
Sacha Pfeiffer: First, I'm sure it's difficult when you lose any patient, but you clearly had a special connection with Cellucci given all of his work to support your research.
Robert Brown: That's exactly right. It's a sad loss, of course, for his family and for all of us who've come to know and admire Gov. Cellucci. But, of course, it's also yet one more form of motivation to try to find an answer to this terrible disease.
For many people who looked in from the outside, it was very inspiring to see how Cellucci dedicated himself to raising money for ALS research even while he was battling the disease himself and, of course, ultimately lost that battle. How would you characterize what Cellucci did for this field, this research field?
I think what he did was very courageous. It was also very important, both in terms of raising awareness of the disease and in terms of the fundraising for the research itself. It was typical of him not to walk away from this, but in fact to tackle it head-on and turn what is a terrible and tragic diagnosis into a very positive path of action.
What kind of work did he do for you and for the field?
I think the main thing was to increase public awareness and then to put in place an effort to raise dollars for the research program, which will continue after his passing.
As a little primer in this disease, ALS stands for amyotrophic lateral sclerosis. Remind us what it is and what it does to the body.
This is a disease in which motor nerves in the brain and spinal cord degenerate over about a four- to five-year period, leading to complete paralysis. It starts insidiously — focal weakness somewhere — and then it spreads and ultimately weakens the diaphragm, which leads to death, usually by breathing failure.
And what makes this even more tragic is that this all happens while the mind stays sharp, typically?
Typically that's the case, absolutely.
Where do things stand in terms of research and any hope of some day finding a cure or better treatments for this disease?
I think most of us who are deeply involved in the research are very upbeat about where the field is going. We now know of 30 different genes whose mutations can cause this disease, and each one provides a set of targets for therapy.
Am I correct that there are also more random causes of the disease, rather than inherited ones, and the causes haven't been pinpointed?
You're absolutely correct. Probably 90 percent of the time the cause is not thought to be a single gene defect. We don't know what that cause or those causes are. It could be many genes acting in concert. It could be environmental poisons. We don't know. And, of course, that defines a huge area for further research going forward.
Cellucci was diagnosed with this disease five years ago, and then after going public in early 2011 he made it clear he was going to devote himself to raising money for your research efforts. How much, ultimately, was he able to raise by the time he died?
He has created an endowment at UMass, which is just over $2 million and growing.
The goal, I believe, was $10 million. Has there been any disappointment in the amount raised so far?
Well, you know, these things are open-ended. And obviously one sets up provisional targets and tries to do the best one can.
Is there any hope that, with his death, one positive of that may be that it brings even renewed attention and reminds people that this is a battle we are far from winning and could bring more money in?
I think there's no doubt that he himself and almost certainly his family, as well, would want that to be one outcome — which is to say that from this very, very sad ending there emerges a renewed effort to solve the problem once and for all.
Are there any particular challenges, would you say, to raising money for ALS?
One challenge has been that it is deemed an orphan disease, which is to say the number of people afflicted with it each year in aggregate is relatively small compared to, say, hypertension or diabetes. On the other hand, if you look at the number of people now alive in this country who will die of ALS, at least based on present projections, it's hundreds of thousands. So I would submit that to call this an orphan disease is an actual definition that doesn't really do justice to the full toll the disease takes.
Based on the time you spent with Cellucci, how would you describe his state of mind about his disease, particularly as it worsened?
I think he had, to an astonishing degree, always a very upbeat frame of mind, both in terms of addressing the reality — he was not delusional about it all — but in terms of saying, "Let's do our best to turn this into a very positive situation and achieve something that's lasting." In a sense, to be slightly cliched about it, let's make this another victory, not a loss.
This program aired on June 11, 2013.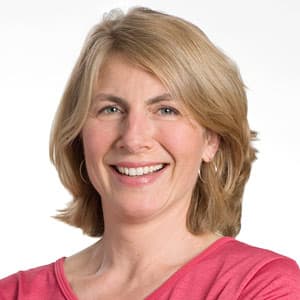 Sacha Pfeiffer Host, All Things Considered
Sacha Pfeiffer was formerly the host of WBUR's All Things Considered.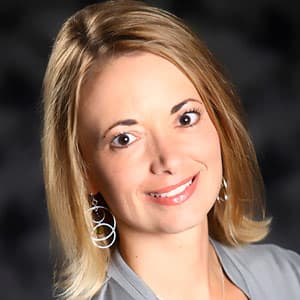 Lynn Jolicoeur Producer/Reporter
Lynn Jolicoeur is the field producer for WBUR's All Things Considered. She also reports for the station's various local news broadcasts.