Country-Hit Writers Take Center Stage With Boston Pops
This article is more than 8 years old.
BOSTON — This weekend four of Nashville's reigning country music "hit makers" take center stage with the Boston Pops at Symphony Hall. They've written chart-topping songs for superstars such as Carrie Underwood, Keith Urban and Taylor Swift. I dropped by rehearsal to find out more about the typically southern craft's migration north.
Stepping Out From Behind The Scenes
On Symphony Hall's legendary stage, Brett James, Troy Verges, Gordie Sampson and Hillary Lindsey wore denim and hoodies while working out tempos and chord changes with the Boston Pops and conductor Keith Lockhart. The songwriters looked comfortable, but after rehearsal they admitted that they're much more used to working behind the scenes.
That novelty wasn't lost on Lindsey.
"To be on a stage like this, performing in front of people, and also having a symphony on a song that you wrote — I mean there's nothing like singing a song that you wrote with a symphony behind it," she said. "Nothing beats it."
Lindsey's voice is strong and pretty. It married well with James' vocals. He's written 13 No. 1 pop country songs.
"You know, a lot of people don't even know we exist," James said. "We spend our days in writing rooms and in studios making stuff up and hoping that an artist takes it, and this is our chance to kind of educate people a little bit and say, 'Hey man, there's a job out there and it's called songwriting and it's a really fun one.' "
James and his fellow writers will tell the origin stories behind their popular songs. They collaborate often and call each other best friends. Their hits include "When the Sun Goes Down" by Kenny Chesney, Underwood's heart-wrenching "Jesus Take the Wheel," and Lady Antebellum's sweet "American Honey."
A Dominant Genre, Growing Here
It's no secret that country music now dominates the nation's radio waves. Here in Boston WKLB-FM is No. 3 in the market, according to April's Arbitron ratings. New Englanders swarm to the big arena shows. And, as it turns out, they're also embracing country music songwriting.
"We have a quiet community of songwriters actually in Boston," said aspiring Acton tunesmith Mary Haller.
She added: "We have a new group, New England to Nashville (NETN), that's formed in the last couple of years, and we already have almost 100 members who are focused on a national market, who take trips to Nashville, who are in many cases moving to Nashville or planning to move to Nashville."
On one of Haller's trips to Nashville two years ago she won a songwriting contest. The prize was a single-song contract for her song, "Instead of Roses," with the international music publisher ole.
For the past six years Haller has been immersed in learning as much as she can about the commercial country music market. She took an online course in songwriting through Berklee College of Music. This summer Haller said some Nashville writers and artists will be flying north for workshops on Martha's Vineyard. She hopes the bridges continue to be built between the North and the South.
She admits people around here are often surprised to find out she's writing country music.
"Yeah, I surprise myself that I'm doing it," she added with a laugh, "but I love it. And I love going to Nashville and getting to know people there. It's a town that really welcomes new songwriters, but at the same time the bar is incredibly high."
And the competition there is sturdy. Nashville's James said aspiring songwriters outnumber aspiring performers in Music City. It's a mecca for artists from all over the country — kind of like Hollywood is for actors — and James says 20 years ago he and his fellow "hit makers" actually moved there hoping to be performers.
He, Lindsey and Verges are from the South and Midwest, but Sampson is from Nova Scotia, which of course is even farther north than Boston.
"Yeah, we got rednecks up there too, man!" he said. "I'm telling you!"
Connecting With Listeners — Of All Sorts
Sampson, Verges, James and Lindsey look forward to moving audiences at Symphony Hall with their songs. They say what unites them as writers is their shared drive to connect with listeners on a personal, human level.
"What's amazing being the writers," Lindsey explained, "is that when a song reaches out and grabs someone listening to its heart, it also happens in the moment when you're writing it. You can feel it grab yours, too."
It's not all pickup trucks and kicking-your-dog songs, she clarified. Then James recalled a fan coming up to him after a show to tell him how Underwood's "Jesus Takes the Wheel" got her through Stage 3 breast cancer.
"And if you hear that," James said, "and we've heard it a thousand times, just from that song, you go, 'Wow, something we're doing is worthwhile.' "
"I feel like we have the best job in the music business, by far," Verges said. "We get to do that, and then every now and then we come and do this."
A few tears will likely be shed during their performances for the weekend's program, "A Country Salute to Our Troops." It includes "Free," a brand new song the four writers penned on commission for the Boston Pops.
At the same time, when the behind-the-scenes country writers take center stage at Symphony Hall they admitted they wouldn't mind one bit if the New England crowd lets loose and gets a little rowdy.
This program aired on June 14, 2013. The audio for this program is not available.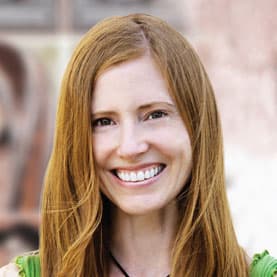 Andrea Shea Senior Arts Reporter
Andrea Shea is WBUR's arts reporter.