JFK Legacy Overshadows Obama's Berlin Visit
This article is more than 7 years old.
Fifty years ago, President John F. Kennedy visited West Berlin, an island of freedom surrounded by a wall in East Germany, and assured Berliners that the U.S. would stand with them to oppose communism. With his distinct Boston accent, Kennedy memorably declared:
All free men, wherever they may live, are citizens of Berlin, and therefore, as a free man, I take pride in the words, "Ich bin ein Berliner!"
Back then, Kennedy told Berliners he was one of them. (Sorry, Dunkin', it's a misconception that JFK misspoke and said he was a jelly doughnut.) President Obama is visiting Berlin Tuesday for his first time as president. Today, however, free Berliners now fear the American president represents an oppressive government taking freedoms away, not defending them.
Obama may have scheduled this trip to coincide with the anniversary of JFK's 1963 speech in a bid to resonate with the historic glow of Kennedy's milestone moment, but he arrives as Germans wonder whether Obama and America are abdicating democratic values.
Lately, Kennedy's face has been adorning the covers of German newspapers and magazines. And Obama's face has, too, often juxtaposed in color against Kennedy's black-and-white. But today's visiting president is not getting the same eager reception that Kennedy did during that time of intense Cold War tensions, or even the adoring one Obama received as a presidential candidate, speaking to a massive outdoor crowd in Berlin in 2008.
No, amid new revelations about National Security Agency program to capture data from millions of emails, followed by Obama administration statements of support for the program, Germans now see a chief executive of a government that spies on its own citizens. Even longtime advocates of America wonder whether their ally is a Rechtsstaat, following the rule of law.
There are reasons the German reaction on the current issue is stronger than in the U.S., where polls suggest the American public is fairly evenly divided. Germans' mistrust of government spy power stems from the utterly terrible abuses of power during the Nazi regime. The specter of the Gestapo makes the the abuses of British soldiers against Boston colonists, which inspired the Bill of Rights in the U.S. Constitution, pale in comparison.
And it wasn't just Nazi Germany's brutality. East Germans lived under the Stasi — a secret police spying organization. It's short for the full name, Staatssicherheitsdienst, which means state security service and sounds a lot like the National Security Agency.
Those experiences make Germans distrust a government that claims broad surveillance activity is necessary for its citizens' safety. Stiff privacy laws make it harder for Massachusetts smartphone app developers to sell their products in Germany. Residents can tell Google to remove pictures of their houses from the company's maps.
Culturally, privacy is front and center. Germany recently conducted a census but government officials want to delete the data as soon as possible. The last German film to win a foreign language Oscar, "The Lives of Others," told the story of the change of heart of an East Berlin Stasi agent.
Now many there want to see a change of heart in President Obama. Early in his first term, some in the military-shy country were disappointed when the president won the Noble Peace Prize but kept American troops deployed in Afghanistan. Now they're readying for another disappointment.
Obama is visiting Berlin nearly 50 years to the day that John F. Kennedy spoke on behalf of his "countrymen, who live many miles away on the other side of the Atlantic" and asked Berliners to look to the "advance of freedom everywhere."
The American with the Boston accent said that he was a Berliner.
Today, Berliners wonder if Obama is the same kind of American that Kennedy was.
This program aired on June 18, 2013. The audio for this program is not available.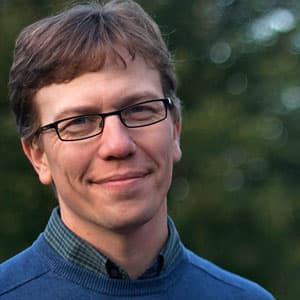 Curt Nickisch Business & Technology Reporter
Curt Nickisch was formerly WBUR's business and technology reporter.