Everett Residents To Vote Saturday On Wynn Casino Proposal
06:43
Play
This article is more than 7 years old.
Everett residents vote Saturday on whether to allow a $1.2 billion resort casino in the city.
The issue is a divisive and personal one for some residents.
"I want education. I want the arts. I want good things for the people of Everett. Not problems with gambling, not problems with crime," said Evmorphia Stratis, a 61-year-old art teacher who fiercely opposes the casino, calling it "heart-breaking" for the city.
Standing on the former Monsanto Chemical site, a contaminated plot of land jutting out into the Mystic River, Stratis debated the proposal with her common council representative, 26-year-old Michael McLaughlin.
"We both are in a difference of opinions on this. I believe it's positive for community. I believe it's the right development for the city of Everett. I believe it cleans up a polluted site. And she believes different," McLaughlin said.
McLaughlin disputed Stratis' claims that the casino would bring increased crime to Everett, noting that the host community agreement with Las Vegas developer Steve Wynn calls for Wynn Resorts to pay Everett a $5 million "community impact fee" each year to cover public safety and other issues.
"That's almost 25 percent of an increase on public safety. Steve Wynn and his company will have a tremendous amount of personnel here for security purposes here on the grounds," McLaughlin asserted. "Most of the issues will not come off of this ground, if there are issues."
"I beg to differ," Stratis shot back. "There are studies that show the impact of casinos does increase crime. I don't care how many personnel you put on the ground."
The proposal also promises much needed jobs for city residents: 3,700 construction jobs and 4,000 permanent jobs in the resort casino. Currently, the unemployment rate in Everett is 6.4 percent.
Stratis does not believe those numbers, noting that the agreement states Wynn will give "preferential treatment" to hire qualified Everett residents. McLaughlin disagreed.
"Even if the language was not in agreement, which it is stated in the host agreement, it's a no brainer that the jobs would be filled by Everett people first," he said.
In addition to the "community impact fees," Everett would also receive $20 million from Wynn each year as a payment in lieu of property taxes. Combined, the $25 million in annual payments account for about 17 percent of Everett's FY2014 budget proposal.
"It means a tremendous amount of great positivity and improvement in the community," McLauighlin said  "It will help us in many ways and lower our tax rate at the same time and will bring in great capital improvement plans that we can't fund currently today."
"I think the amount we're going to have to spend for the problems that will happen when the casinos come will counteract that [money]," Stratis said. "I don't understand why people aren't looking at the real facts about this and what's really going to happen. I think it's going to really affect Everett in a negative way in the long run."
This assertion lead to a heated exchange.
"That's is probably the most truthful statement I've heard since I walked on these grounds today. She doesn't understand the project as a whole," McLaughlin said.
"Oh please!" Stratis interjected. "You're being such a politician, it's unbelievable, Michael. What do you understand? That's disgusting that you're saying that."
"You don't have your facts, and I respectfully say that," he shot back.
"And you have all your facts? Where are they?" she countered.
McLaughlin took a deep breath and went back to talking about the traffic concerns raised by the project.
The site is just off Route 99/Broadway, which is heavily traveled. Traffic is compounded by ongoing work on the Alford Street bridge about 200 feet away in Boston.
The host community agreement does not detail specific plans to mitigate the traffic, which is expected to increase if a casino were built on the property. However, it does say that Wynn will be responsible for all "known transportation infrastructure impacts."
"It's still a comprehensive and ongoing process to work out all the specifics of the traffic," McLaughlin said. "So to be honest, do we have the details of the traffic plan? No, but we have a great starting point of how to rectify the traffic issues."
McLaughlin said he expects the proposal to "win big" on Saturday.
Stratis would not say either way, but expressed frustration that there have been so many pro-casino mailings sent out to residents from the group Everett United, which has received all but $445 of its $85,445 in funding from Wynn, according to the latest campaign finance report filed with the city. Wynn has also given the group more than $150,000 in "in kind" contributions, mostly consulting. Wynn has also spent more than $28,000 directly advocating for the development.
Even if the resort casino proposal passes, the state Gaming Commission would decide whether to grant the license to Wynn or two other developers vying for the same license: one at Suffolk Downs in East Boston and a Foxwoods Resorts Casino proposal in Milford.
This program aired on June 20, 2013.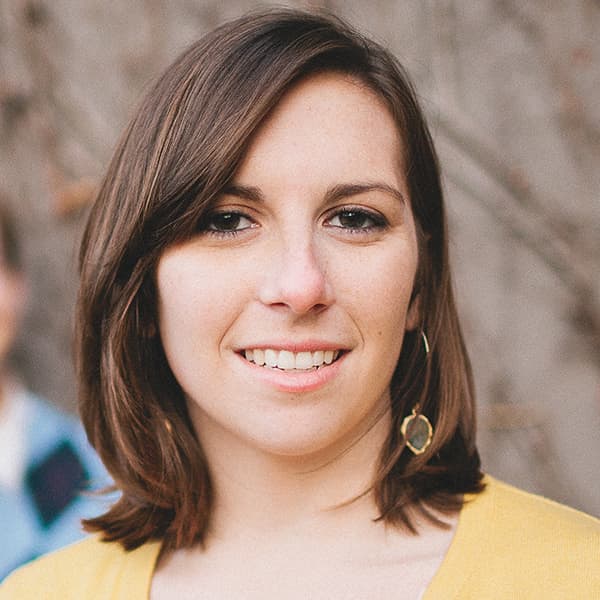 Kathleen McNerney Senior Producer / Editor, Edify
Kathleen McNerney is senior producer/editor of Edify.