Markey Stays On Message At Events In Canton, New Bedford and Brookline
This article is more than 7 years old.
The recipe for a press conference for a candidate who's ahead in the polls: One podium. One backdrop of American flags. In a pinch, campaign signs will do.
Add in one portion public safety official. Like Norfolk County Sheriff Michael Bellotti. "It's very easy for me as a public safety official and as a sheriff to stand with Ed Markey because I know exactly where he stands."
Mix in one retired voter. Read statements. Criticize opponent. Take questions.
"And that is why I am running for the United States Senate. And I thank you all for being here."
Congressman Ed Markey whipped up a press conference du jour during a brief stop at his campaign office in Canton Thursday. His chosen topic was gun control; the issue that earned him the endorsement of the Brady group, the same issue that the Medford Democrat has been singling out in TV spots, and pressing in debates with his Republican opponent Gabriel Gomez.
"He opposes an assault weapon ban. I support one," Markey told just over a dozen supporters in the room. Markey brought his answers back to gun control and abortion rights and tried to paint his opponent as an extreme Republican. Asked about what Markey himself did to create jobs in Congress, he said he tries to keep the GOP from un-creating jobs: "Well, unfortunately, the Tea Party Republicans right now control the agenda in the House of Representatives. They are on a mission to destroy jobs in Massachusetts."
Tea Party. Gun control. Abortion rights. Markey stayed on script. The Boston Globe reported Thursday he's been keeping a light campaign schedule. But after his stop in Canton, Markey headed to New Bedford and Thursday night he met with get-out-the-vote volunteers in Brookline. Markey said he's incredibly enthused by the turnout at his events.
"My belief is that we are peaking at just the right time. And I will be in Springfield and Worcester and Lawrence and Lowell and New Bedford and Fall River. I will be crisscrossing the state over these final five days ensuring that our organization is in place to deliver a victory on Tuesday night."
Markey followed the recipe that frontrunners are supposed to whip up again and again. Stay on message. Don't give your opponent any opportunities.
This program aired on June 21, 2013. The audio for this program is not available.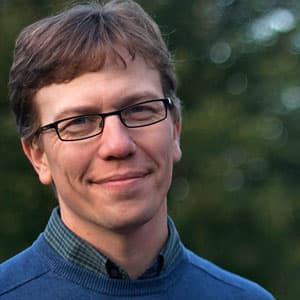 Curt Nickisch Business & Technology Reporter
Curt Nickisch was formerly WBUR's business and technology reporter.