Mass. Officials Cheer Gay Marriage Ruling
This article is more than 7 years old.
Massachusetts officials are praising Wednesday's landmark Supreme Court ruling declaring the federal Defense of Marriage Act unconstitutional — a major victory for proponents of gay rights. The 5-4 decision means legally married same-sex couples will be entitled to the same federal tax, health and pension benefits as married heterosexual couples.
Attorney General Martha Coakley — who for Massachusetts filed the first state complaint challenging DOMA's constitutionality — said the ruling is a "victory for equality."
Coakley's statement continued:
"I am proud of Massachusetts' leadership on this important issue that will have a direct impact on so many people's lives. The institution of marriage is only strengthened when we embrace marriage equality."
Congressman Ed Markey — who Tuesday was elected to the U.S. Senate — says the decision shows the court stands with "the millions of voices across the nation calling for marriage equality."
"The fight to protect the freedom to marry the people we love is not over in America, but this is a huge battle won ... The Court's decision confirms what we have long known, that all Americans have the right to pursue happiness by marrying the person they love."
Mayor Thomas Menino trumpeted the city of Boston as the place where "marriage equality first played out." He said the Supreme Court decision gives our "many employees and residents the rights of other married couples and more importantly recognizes that their love is no different."
Menino's statement continued:
"In the weeks and months ahead, the nation will realize what we in Boston and Massachusetts have long known: we should be free to marry the person we love. We are one Boston – a victory for our gay and lesbian friends is a victory for all of us."
Gov. Deval Patrick called the DOMA decision a "win for the American people." He also applauded the court's other historic decision on gay marriage handed down Wednesday. The ruling said the defenders of California's Proposition 8 ban on gay marriage did not have the right to appeal a lower court's decision striking down the ban — paving the way for gay marriage in that state.
This program aired on June 26, 2013. The audio for this program is not available.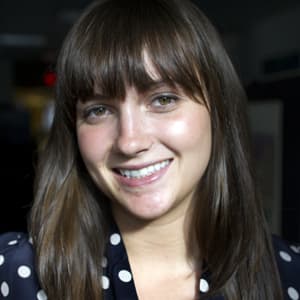 Abby Elizabeth Conway Digital Producer/Editor
Abby Elizabeth Conway was formerly a digital producer and editor at WBUR.